Best Teacher Planners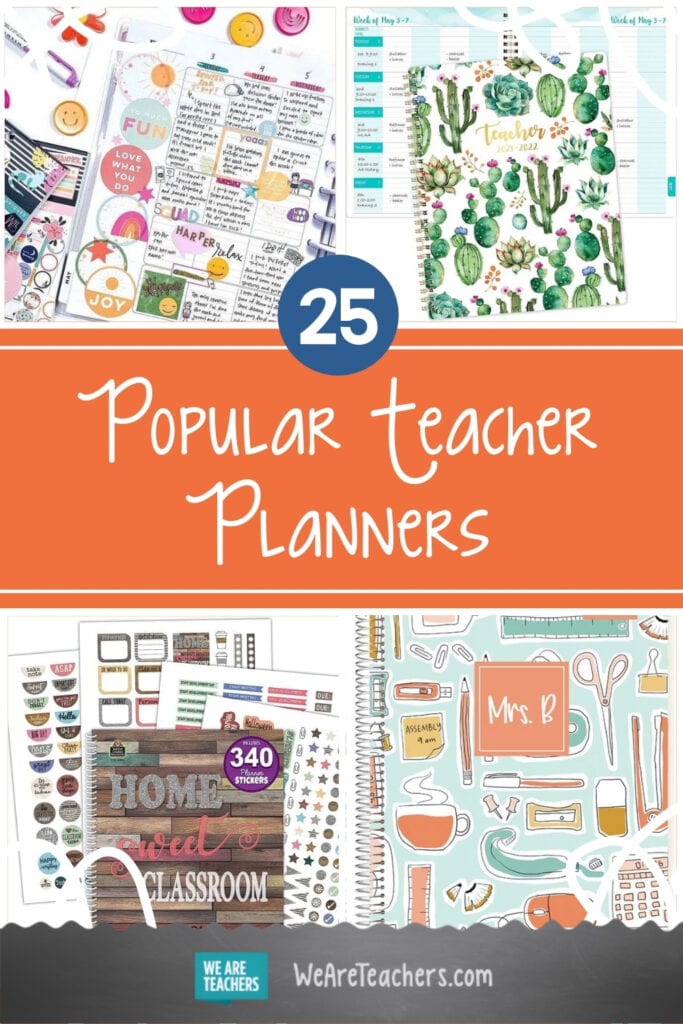 According to teachers, the The Best Teacher Planners, According To Teachers
">best teacher planners

Back-to-school season is upon us. Of course, parents are probably rushing to check off the list of school supplies schools traditionally send out. Teachers are also gearing up to tackle another school year, but this time, lessons may be delivered in person, rather than via a computer screen. Some teachers may be excited to use a paper planner in order to keep organized, track progress, and schedule lessons. Katharine Hill, an educational therapist based in Brooklyn who also teaches remote students says that teachers often have to manage rotating schedules. "These can often be set up automatically in Google Calendar, but having a planner with room to write out each day's classes, meetings, and student commitments makes it much easier to plan the week and catch conflicts ahead of time." Plus, it helps to have a planner that has space to pencil in after-school appointments (contrary to what some kids think, teachers don't live at school!). We asked homeschooling parents and teachers about their favorite planners. We have compiled a list of the top choices.
2021 World Class Teacher Happy Planner
These are the Top 2021-22 Teacher Planners

This article may contain affiliate links. We will be compensated if you make a purchase by clicking on the links. But, it does not impact our editorial content. To learn more, please refer to our disclosure.
The lesson plan allows teachers to combine knowledge with the requirements of the curriculum and learn goals. Teachers need to create lesson plans in order to organize their teaching and deliver high quality instruction. A lesson plan can have many advantages.
The teacher can use it to reflect on the objectives of the lessons, their time and class activities. They also have the opportunity to consider the materials they will need. It helps them determine if the content meets the intended learning outcomes. Here are the ten most effective teacher planners to use in the school year 2021-2022.
To help you get started, the best teacher planner we found this year is the Blue Sky Teacher Planner. The Blue Sky Teacher Planner is reviewed in detail below.
Best Paper Planners For Teachers Reviewed

You will find below detailed reviews about our favourite teacher planners for the school year. You may still not be sure which planner you need. Our guide will help you find the perfect one for you. We start with our overall favorite:
Below is our pick for this years' best teacher planning software.
Blue Sky Teacher Planner makes it easy to see the weekly schedule as well as the yearly overview. It is dated from July 2021 to June 2022. The quality cover and twin-wire binding will ensure that it is safe for many years.
We believe this planner is the best for teachers:
Blue Sky has improved their lesson planning skills with the new design. Other planners come with a front pocket protector for additional storage and personalization. This one isn't. The planbook's simple design is what we love.
Teachers can use the weekly planning pages to help them plan their week with nine sections (Monday-Friday) and one subject section (that is, for teachers who teach special education or small groups). Because they don't require any extra time, the preprinted dates are extremely useful. You don't have to enter all dates. There are chances of making mistakes and needing to start again. The preprinted dates also make it easier to add important dates like school holidays, days off, and important events.
We love the page's thickness. Whether you use PaperMate Flair Pens, Ball Point Pens, or pencil, the paper's quality is excellent. It doesn't matter what pen you have, there is no way for it to bleed through the next page.
Content

Carson Dellosa Erin Condren 12-month Teacher Planner Carson Condren Monthly Lesson Planner Elan Planner Elan Planner Soft Cover 6-period teacher planner 7period lean planner 8period plan Hello Sunshine Teacher Planner Simply stylish Teacher Planner Blue Floral Planner The Erin Condren 12 month Teacher Planner Available Now at Amazon You will find a wide range of holiday stickers in this planner. The Erin Condren planner also includes some organizational bonuses, like a 2 pocket folder and extra graph and note pages. It can be very nice to have a planner that runs for the full 12 months, rather than just the academic year. However, Erin Condren's planner works from January toDecember.
The price is just below $40 but it comes with some great extras. There is a sheet protector and the number of pages is great enough to allow you to plan in whatever way works for you. You have the option to set up lesson plans for teachers in Erin Condren's planner on a month-by-month basis. This planner features great quotes all throughout, in addition to a gorgeous cover and thoughtful layout.
You will find the communication log on the right side of the planner. This makes it easier to record conversations with parents. The spiral-bound planner comes with a hardcover and is durable enough to withstand the school year.
This planner is great for elementary school teachers. It has a beautiful design and great quotes to keep you inspired, even when you are trying to write great teacher lesson plans at the end of a really challenging day.
It may be the perfect option. One thing that makes this planner stand out is its vertical layout. The days are listed on the left side of the page, while spaces at the bottom for each class can be found across. To keep the planner protected and looking great, it still features a spiral design. The cover also has plastic protection to protect it even if it is thrown into your bag.
Soft Cover

1. Shop Now 6-period Lesson Planner Amazon Elan offers some of the most simple, yet often the best available teacher planners. A 6-period teacher planner (7-period) and an eight-period student planner (8-period) are available. All books come wire bound with soft flexible covers. They are a simple solid color and do not have fancy features like stickers and inspirational quotes. They have plenty of pages to help teachers plan, including grade book pages and seating chart pages. There is also ample space to keep track of important dates and large spaces for teacher lesson plans. Elan planners are everything teachers look for in the best teacher organizers. But they're simple.
The book also includes an 8-period lesson plan. They are all wire-bound, and each book has flexible soft covers. The books are plain in color, and they do not include any inspirational quotes or stickers. They have plenty of pages to help teachers plan, including grade book pages and seating chart pages. There is also ample space to keep track of important dates and large spaces for teacher lesson plans. Elan planners include everything that teachers would expect in the most professional teacher planners, but they are simple to use.
An 8-period lesson planning guide is also available. Each of the books is wire-bound and has soft flexible covers. They have a basic solid color. These planners are packed with pages that teachers can use to plan. This includes pages for grade book, seating charts, and large areas for daily lesson plans. It also has a monthly and weekly view for important dates. Elan planners offer everything teachers need in an easy-to-use planner.
. Hard covers are more colorful than soft covers and have a clip-in bookmark to help you find your spot. There are still 40 pages to be used for lesson planning and all the seating charts and grading pages that a good teacher would expect in a lesson planner.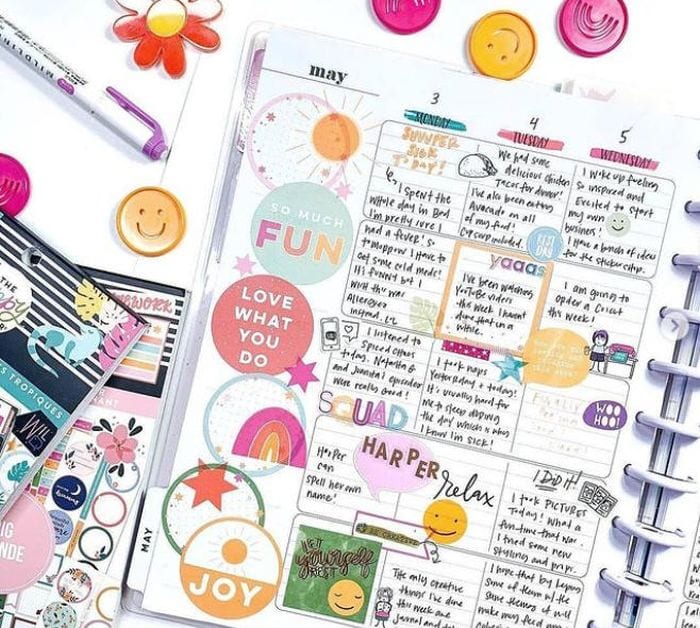 Top Teacher Planner: Helping You Stay Organized This Year

Artfan's best elementary school planner. Check price Organizational pages are helpful for elementary school teachers to stay organized in a hectic schedule.
A planner with a beautiful hardcover and many options on the inside will serve you well for a year.
Elan Publishing Multi-period Planner 7 Period Plan Teacher Lesson plan Check Price has lesson planning options and an assignment/grade space. To monitor academic plans, progress can be tracked.
Back to-school season is always busy, and once school is in session, life picks up its pace. You can use a teacher planner, or a lesson planner, to keep the lessons in order, your schedules organized and on point for learning goals. The best teacher planner will have layouts and space for all of your important information in a single spot. For some teachers, a planner notebook offers the right blend of planning and calendar space. Another teacher may need organization for several classes of students, each with their own needs. There's something for everybody, it seems.
Many styles of planners for teachers are available. There are many options for teacher planners. Some have seating charts and pages to record grades. Others stick with the basic, such as a weekly or monthly spread. Some of these are the top, so we've collected the best.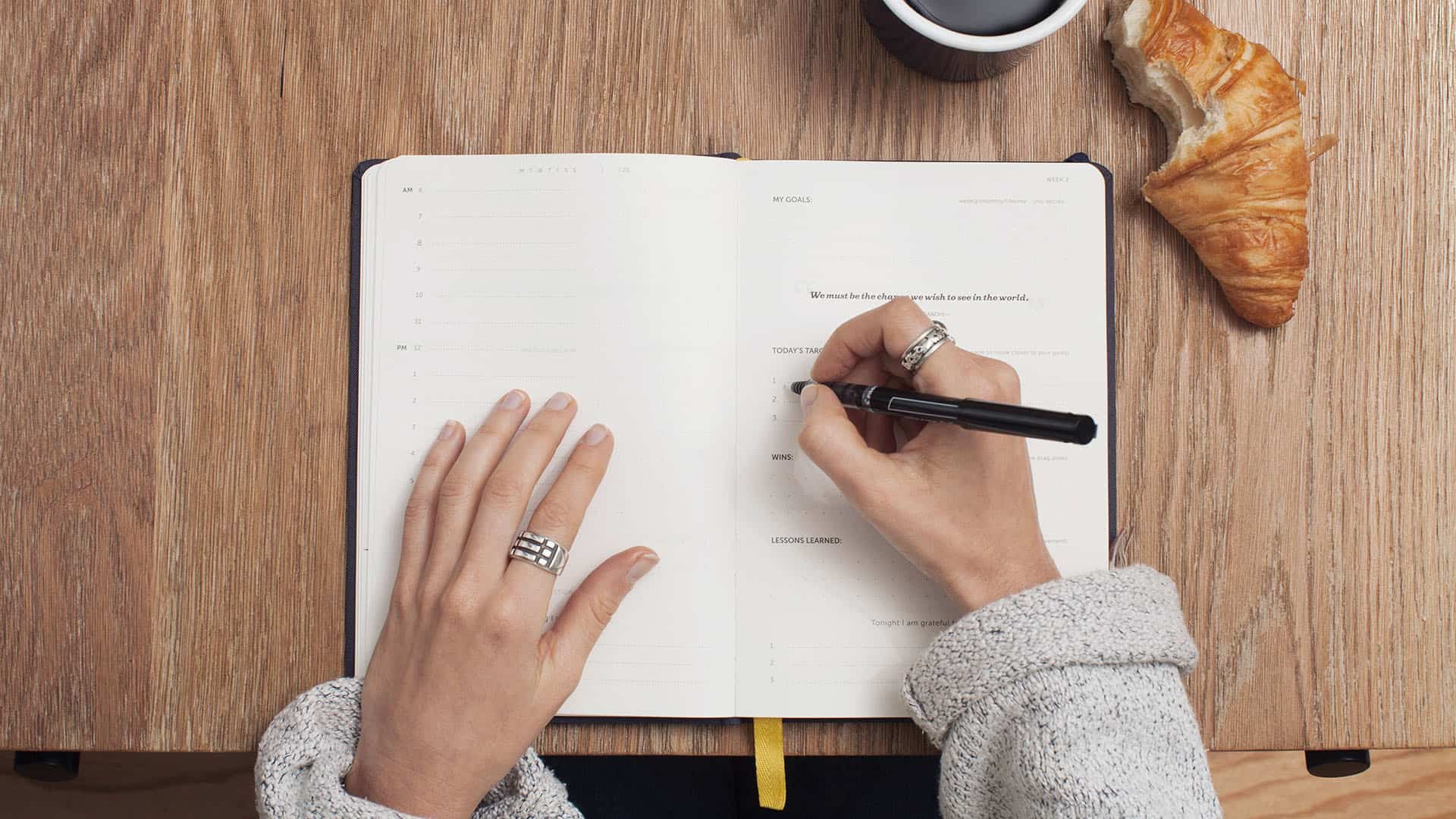 You can be ready, on schedule, and on point with The Best Teacher Plan

You can organize your week, quarters or semesters with the most effective teacher planners. The planner can be used as an all-in-one tool for managing your professional and personal life. You don't need to make a significant upfront investment for a teacher plan. However, you won't be able to spend the money to set up a plan and find it doesn't work. Consider what you need and want to include in your planner.
Lesson plans that are detailed may be simpler to follow and organize in a book. The organizers have more room to hold the lesson plans. These organizers may be limited to a monthly layout. The lesson plan pages have very little room for other information.
But what if you need to see your lesson plans in relation to the class schedule and seating chart? For this purpose, an academic teacher planner is a more suitable choice. The teacher planner may contain pages that can be used to plan lessons, assign daily tasks, organize volunteer contacts, or provide emergency information. You're the kind of person who likes everything to be in one spot, then this planner might suit you.
Many planners can be classified as either agenda books or personalized planners. Look at the organization tools you use the most, including lists and charts. You can then search for a teacher plan that incorporates them all.
Don't forget to include thick, acid-free papers and durable covers and bindings. Planners made from high-quality materials are guaranteed to last through the entire school year.
Keeping Track Of Lessons, Assignments, And Grades Together Can Give You A Quick Reference Point.

Teachers like having all of their teaching materials together. This is especially true for assignments and lessons. Focusing on specific items in teacher planners makes it easy for you to keep track of your teaching materials.
But make sure you understand what you're purchasing. These planners have room for four to eight periods, and can hold limited assignments or student names depending on what design. It is possible to know the number of periods that you will be teaching but also have an idea about how many students you are planning on having.
The best record-keeping and teacher planner
Elan Publishing 7 Period Teacher Lesson Plan
The Best Teacher Planner Ever – A Peek Inside!

Check this out if youre looking for the best planner for teachers! You will find explanations and photos of every detail that I love. I'm in love! Each teacher works differently, so it is not easy to find the right planner for you. Personally, I cannot function in my class without knowing the title of each lesson and any important dates.
My office supplies are very important to me, particularly if I plan on using it for an entire school year. This planner is a winner because of all its special details! You will see the reasons I believe this teacher planner is unrivalled!
This post may contain affiliate links. This link earns us a small commission when you make a purchase. Please be assured, we will only link to products we are familiar with.
How do I choose a paper planner?

There's no one-size-fits-all teacher planner. There are many options for digital and paper planners so you can find the one that suits your organization style.
Many teachers prefer to use a planner on paper, despite the many online planning tools. They are more straightforward. You can carry them around with you and only need to write the information you require. If you need reminders, just write them a few days ahead.
According to some studies, writing words by hand can help you focus better. This may not be true for all, but it certainly helps me. A paper planner can be useful if you have a large bag. You might think that a planner has blank pages. But, it's not. But there is so much more information a teacher needs at her fingertips from a paper planner that there is a huge variety of planners available.
These tips will help you choose the right planner for you.
To get this started, however, I'd like to point out that, whether you're a first-year homeschooler or teacher, the easiest planner is best. By the end of your first year, it will be clear what features are important to you and what ones don't.
Most Effective Teacher Planners Available For Elementary, Middle And Online Schools

So what are the best teacher planners for high school teachers, elementary teachers as well as teachers who also work online? The Teach and Learn's essential and most valuable teacher planners are here:
Erin Codern House of Doolittle Teachers
Carson Dellosa Bloom Daily Planners
Elan Plan & Record Book, Hardcover Plan and Plan
Erin Codren makes excellent planners that can be used daily, for monthly planning and even as teacher planners. This is an academic planner that has a fantastic functional layout, and it also features a gorgeous design.
This planner has multiple layouts and includes tabs to help you organize your months. This planner includes everything you will need to keep track of your projects, exams, weekly and monthly requirements. It also comes with stickers, notes and inspiring quotes.
Which planners do teachers use?

Erin Condren 12-month Teacher Planner.Carson Dellosa Aim High Teacher Planner.Blue Sky Academic Year Teachers Monthly Lesson Planner.Bloom Undated Academic Year Teacher Planner.Elan Planner Hard Cover. Blue Floral Lesson Planner.
What Makes a Good Teacher Planner?

The 10 Top Teacher Planners at A Glance. Our Choice: Blue Sky 2021-2022 Academic Plan. Bloom Daily Planners. Eureka Blue Harmony Back To School Record and Planbook. Carson-Dellosa Celebrate Learning Planner.
Does The Erin Condren teacher planner make sense?

Erin Condren products are of the highest quality. They will not wear out in one year. If you are willing to spend a bit more for an item that will last, and keep you organized, go ahead!
Target sells teacher planners

2021-22 AcademicBig 12 Months Teacher Planner 8.5" X 11" Focus on the Good, The Happy Planner — Target
.Best Teacher Planners