Lego Robotics Kits
What Are The Top Lego Robotics Systems?

You should consider the age of your child, their experience and any LEGO Robot Kit features. Here are some things to be on the lookout for:
Children can build their LEGO robots in a matter of minutes, or hours depending on how hard they work. The level of difficulty should challenge and engage kids without becoming too challenging or tedious.
From a beginner's robot, to complex programming systems, the instructions for building a robot are simple to follow. Instructions that are clear and easy to follow also provide suggestions for how to operate the robot once it is completed. While some sets may require the assistance of a parent, others can be built by children following the directions.
LEGO toy sets are recommended for children aged 8 and up. Before purchasing a LEGO robotics set, consider the age of the buyer and their experience. The recommended age is only an indication, but your child could have more or less experience.
The power source should be checked and the robot's current consumption. The LEGO Robot Kit power source can be charged with standard adapters, USB cables or solar panels.
The LEGO Robot Set is a highly-technical and flexible set that allows you to build many different robot configurations. You can add on or expand the set to increase your robot's capabilities.
Robotic kits are excellent STEM and STEAM inspirational toys for boys and girls. They teach programming skills to children. Robot kits enhance critical thinking, problem solving, and coding knowledge. It also encourages creativity and imagination.
Replayability

You will find 19 colors in this set and 32 part groups. There are 251 parts and combinations. Star War enthusiasts will love building and playing with the iconic droids, even though they are easy to build.
R2-D2 is 7 inches high x 3 inches wide x 5 inches deep. It can move about, rotate its head and sense colors and obstacles.
Gonk Droid has two attached arms that can perform different tasks. It leans to the side when it walks. The robot's dimensions are 7 x 6x 3 inches.
Mouse Droid requires four wheels, and two motors in order to drive. It is also the simplest of all three droids.
Bag 12 add-ons can be removed and installed as needed for various missions. This adds versatility and allows you to play with many different mission types.
LEGO Star Wars Boost Droid Commander robot set makes a perfect gift for Star Wars enthusiasts, children with STEM interests, or creative people. You won't find anyone who doesn't love a home-commandable R2-D2.
LEGO Kits with the Most Educational Fun: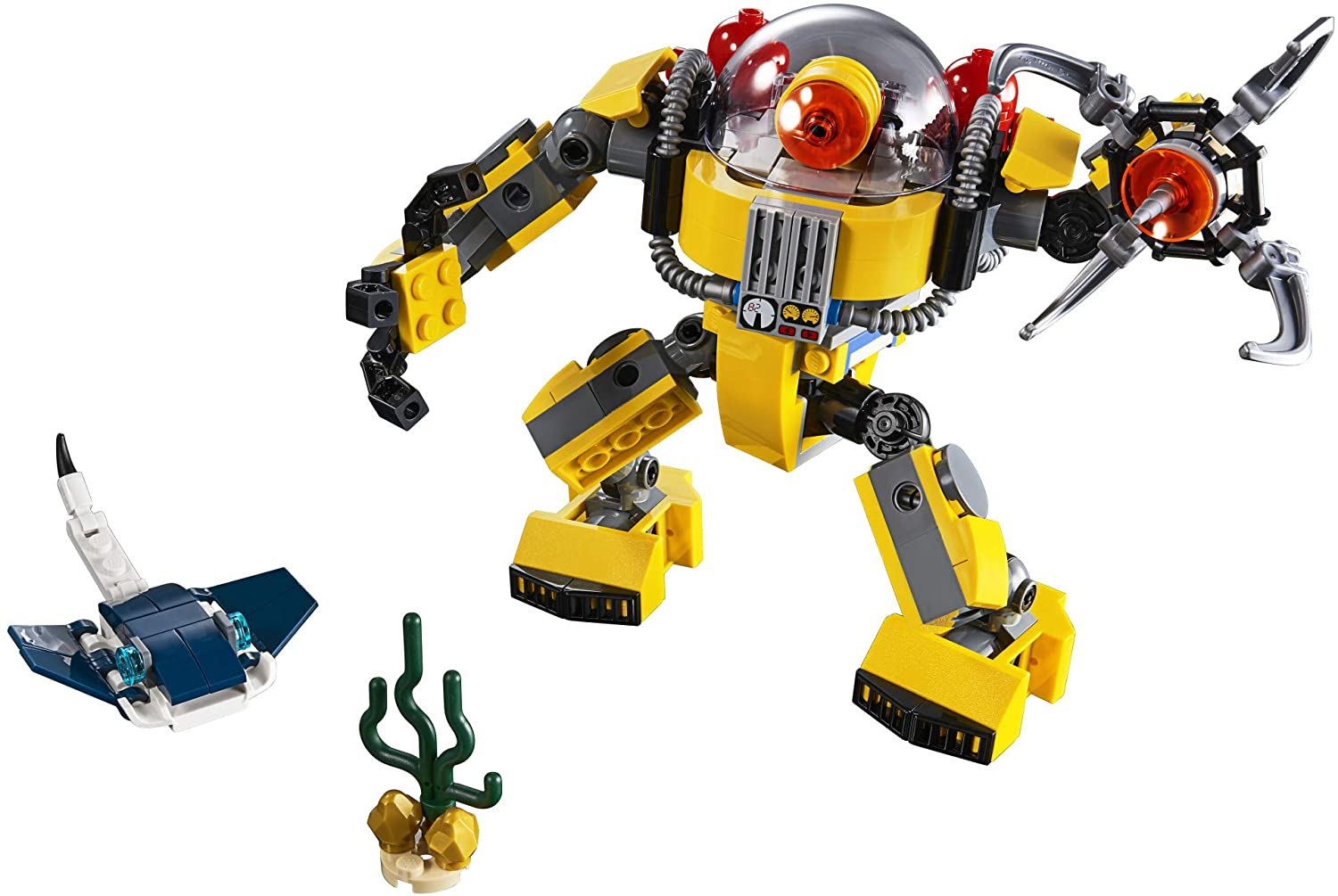 Best Lego Robotics Kits (Mindstorms, Lego Prime, Boost…)

Who doesn't love robots? Which is the best Lego programming kit? Would you recommend a Lego robotics kit for my child? Lego is a popular choice for children, and many parents want their child to have the best set. What are the key factors that will make your Lego robot the most appealing to your child?
Is it a Lego-coding robot you are interested in or not? Robotics training is an option if you want to learn or simply want a robotic toy. This article focuses on Lego programming kits.
Age of your kid. It is very accurate to refer to the age in Lego sets.
Consider your child's tastes. You can listen to what they like and observe their home.
Your budget, there are LEGO building sets from $9.99 to $400.
The type of Lego robot you are looking for: humanoid or not.
Today we'll be looking at 20 Lego robots. Building kits to learn robotics, mechanics or coding and also building kits just for fun, play and save the universe from the forces of evil.
Is Lego Mindstorms Discontinued?

LEGO Education will end the whole LEGO Mindstorms Education Education V3 product line in June 2021. In FIRST LEGO League, the use is of course still allowed, as well as other Mindstorms models and Spike Prime.Feb 3, 2021
How Old Is Lego Mindstorms Designed for?

Some of the most popular LEGO robots are LEGO BOOST for girls and boys ages 7-12 and LEGO MINDSTORMS for ages 10+. Both are sets kids can start building regardless of their skill level and they can continue building loooong into adulthood.
How Much Is A Lego Robot Cost?

Mindstorms EV3 is $349. The set includes over 550 Lego Technic parts. All the pieces you need for a wide range of robotics: a tracker like tank, scorpion crawler, mech biped, with pellet-shooting guns, to name a few. There are three motors, an IR sensor, a color-sensing module, and a touch sensor.Aug 1, 2013
.Lego Robotics Kits