Tutoring Session
1. The First Session in Tutoring

Keep your students on track! Do not let your students wait. If your
1. The First Tutoring Session
">tutoring session is at your student's house, don't be too early either. Remember that your students often have a busy day and feel pressured and stressed if their lesson starts earlier than planned.
Dressing as a tutor can make a big difference. You should not dress too much or not enough. Wear clean and straightforward clothing and nothing too distracting. Look professional, but don't forget that you are not working in a corporate environment.
It is often scary for the student as well as the tutor because they don't really know one another. It is better to be over-prepared but don't do too much. To establish a rapport with your student, the first lesson is important. Make the lesson enjoyable so that your student looks forward to the next.
Start with practice exercises. Discuss with your student what you would like them to concentrate on during the next lessons. Get to know one another and have fun. In the first session, you need to find out your student's strengths and weaknesses to prepare the following lessons.
In order to give you a good idea of their knowledge and the best places to find it, have your students bring along all their books.
One exercise will be enough to help you determine their level. Don't do too much. You still don't know what learner type your student is. This may require several sessions. Until then, tutoring classes are a time to experiment. The student might give up if the lesson becomes too hard. A lesson that is too straightforward can lead to boredom. To motivate and improve the learning experience, you should solicit honest feedback.
Have fun doing these exercises. Never let your student do all activities do alone. This is a better task for homework.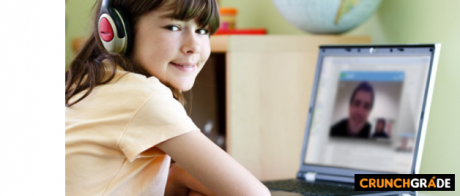 2. Establish A Good Relationship

You must build a positive relationship with your students. This relationship can often be established quickly. However, sometimes it takes a while before students open up. You and your student will discover their personalities through this relationship. Your students should hear about you. However, be cautious. A professional relationship is different from a personal one. The tutor should only talk about 1/3 of the session in a quality tutoring session.
It is not enough just to be an expert in your subject. You play a crucial role in student interaction. This means that you must build an atmosphere conducive to learning. The most important quality is to find a common language to establish emotional contact. Without this, you will not be able to make adjustments to the program if necessary. Knowing the student better will help them increase interest in the subject.
How To Design The Perfect Tutoring Session – An Ultimate Guide

You've probably read every page on the web regarding tutoring tips. You could even write a book about it.
All that's left is to make it happen. Overwhelming, right?
Even with all of the information and advice available, did you notice that there is no simple checklist or step-by step guide to help you do what you need to?
That's because there isn't one.
Or should we say 'that's' because there wasn't one '…. A printable checklist is available to be used before and/or after tutoring sessions:
Schedule A Tutoring Session

All appointments should be cancelled and booked at the latest 24 hours prior to their appointment.
Select the three horizontal bars on the top left of the screen to initiate a dropdown menu
Navigation to the Courses Channel
Scroll to the course to be the subject of the tutoring session. Choose the type of tutoring you prefer (Group Tutoring, 1:1 Peer Mentoring), and click the appropriate "schedule appointment" link.
You can choose the time of the appointment. Tutoring (1 hour duration) or Tutoring (30 minute duration)]
The calendar range will be automatically set to the next three days. You have the option to change the date range via the dynamic calendar located on the sidebar.
An overview of available appointments appears on the right side. Select a time for the session and click continue
What Types of Tutoring Are Available?

Small group tutoring sessions can be offered by CLASS tutoring and they are scheduled on an appointment basis. You may also find the following supported courses:
Begin your second round of secondary research

Understanding the background and details of the student, school or district is important. This will help you to plan the lesson more accurately. You can make use of the internet to find basic details regarding academic tutoring.
The school's district and general teaching methodology
The curriculum is prescribed by teachers at school
Pattern and mode of school's standardized tests (oral/subjective/objective/essays etc.)
Timetables for School (Knowing these can help you time your session starting at the end of each period and give the student enough rest.)
Hobbies of the student (if possible, try knowing everything about your prospective student, it will help you create right, relevant examples during the session)
Students academic history and scores. You can ask the parent or student for this information (if they're willing) and tell them how it will assist you in tailoring your sessions
2. Make sure you choose the right attire for your occasion.

Teachers often make the mistake to dress too casually and too formal when trying to present themselves as the best. Comfortable clothing is key. But don't be too casual. Your accessories as well as your clothes DO matter.
Forbes reports that your clothes have a greater impact than you might think. While impeccable clothing cannot make up for lack of academic soundness, it still matters.
Keep your student from being distracted and keep you approachable. Here's how to look sharp, but not too stark.
Choose pastels for a classy and friendly look.
Steer clear of statement jewellery, cufflinks, etc. They can distract from the persona of your personality and make it seem more approachable, relatable, and even erudite.
Don't wear large prints. Use pinstripes or small polka dots and lighter textures. This will help you not look too busy, especially for your first tutoring session.
Wear clean shoes and try to smell good – this one needs no explanation, right?
3. Do Your Homework – Prepare A Lesson Plan And A Post-Lesson Recap Plan

Preparing the lesson outline is a good idea. You can also take notes while you are planning. Beginning with the basics. Add questions. Create a summary plan.
The recap must be completed at the beginning of each tutoring session. This will seal the theory in the student's brain and helps them feel confident of having grasped during your session.
You can ask these questions in order to reinforce your lesson:
"Do you remember what concept A was? It was studied at the start of each session!
"Can you tell me 5 key takeaways from today's session?"
"Which truth today is most surprising you?"
"Can you tell any 2 daily life examples of the scientific phenomenon we just read about?"
4. Be Creative In Your Pedagogy, Strike A Balance Between Fun & Studies!

It is essential to have fun when teaching – whether you are a student, a college teacher or a tutor. Your first tutoring session shouldn't be too academic and must include elements of humor.
If a child ends up being a teacher at school, they will likely hate whoever the tutor is. Below are some simple ways you can be the preferred teacher of a student.
Use lots of examples while explaining any principle or theory
Don't forget to mention innovators and historic figures within the field.
Make hand gestures, but only in moderation
Throw in a fun puzzle or two unexpectedly for the student
Use animations, videos, etc. to illustrate a concept visually
5. Get involved by co-creating the study plan with students

You need help planning sessions and designing curriculum? There are many online resources that can help you. You can also seek the advice of your student. Approachable, friendly and non-threatening. Talk to them in a casual, warm manner.
Discuss the topic with your student during the first session. Take notes and discuss the following before creating a session schedule:
Current books that have been prescribed by the school
Additional books a student would be prepared to dig into
Weekly study hours
Areas that are strong and weak (can be determined by administering a diagnostic test prior to the first tutoring session).
Students' expectations of tutors (increase in overall grades, grade jump in a subject, better scores on standardized tests like SAT, etc.
2. Keep your focus and the duration of the session below 30 minutes.

Short, targeted sessions can lead to powerful learning. Bring just one or two questions or problems to your tutoring session. These questions or problems should not be discussed for more than thirty minutes. Doing this will enable you to fully absorb what you have learned and help you think through how you can put it into practice. Do it on your terms to improve your independent learning. You can come back the next day for another session if needed.
Like any support in life, tutoring can be a great benefit, but only if used appropriately and productively. This is why you need to seek out the balance of receiving support and learning independently.
Keep your eyes on the prize and do not be discouraged if you make small improvements. The process of learning anything new takes effort and practice.
Millie Jones – Lead Learning and Writing Specialist
Tutoring

University Academic Success Programs tutoring centers provide free assistance to ASU students in math, science, business, and statistics. Student can come to the tutoring center to be matched with a peer tutor. Students also have access to review sessions for major exams. Prep sessions are available to help students refresh their understanding of core concepts and prepare them to take on their future coursework.
UASP has closed its Thanksgiving Break:
Thursday, November 24 at 3 p.m., Arizona time
Wednesday, November 25th through Sunday, December 28th
On Monday 29 November, tutoring will resume.
Hours & Locations

For in-person tutoring social distancing is required (6ft away), and face covers strongly encouraged. Cleaning supplies will be supplied. Students will be asked to clean before and after their tutoring sessions.
Tempe: Tutoring Center, Hayden Lib Concourse Level Monday-Thursday: 10am-6pm, Friday: 10am-3pm
Tempe: Math Tutoring Center, Wexler 116 Monday-Thursday: 10am-5pm, Friday: 10am-3pm
Tempe: W.P. Carey Tutoring Center, BA 201 Monday-Friday: 11am-3pm
Tempe: Evening Tutoring Center, HAV F101 Monday-Thursday: 5pm- 10pm
Tempe Math Community Center 303 is open Monday-Thursday 9:30am-3pm; Friday 9:30am-4pm. Online Monday-Thursday, 3pm-5pm
Downtown: Tutoring Center UCENT 101 Monday through Friday: 11am-3pm
What's the Difference Between Tutoring and Session?

Tutoring is a way to support students in their learning. The role of the tutor is diverse. … A tutoring session is not complete without humor.
What's the Difference Between Tutoring and Coaching?

Your tutor will question you about how you normally approach assignments and questions. They will also attempt to understand what you think to help you identify where/what you are weak. … Your tutor can help you to understand how to answer a question, or solve an assignment.
How Do I Structure A Tutoring Session?

This is the first session of tutoring.
Build a strong relationship.
Understanding and evaluating the Student's Needs
Work Together to Set Goals.
Understand the Students' Needs.
The Student Learning Method is Your Teaching Method.
Be Prepared.
What is the best way to start a tutoring session?

For a chance to get to know you student, book a consultation.
Pre-test your student to determine their strengths and limitations.
Break down your lesson plan into smaller, easy to digest sections.
Build some time into the end of the session for a recap.
.Tutoring Session