How To Become An Sat Tutor
How To Become An Sat Tutor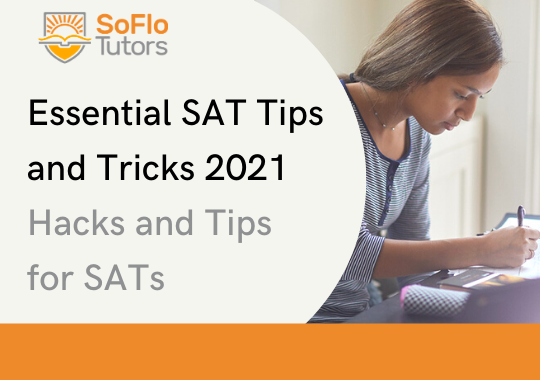 These are the tips for starting a freelance tutor business

You'll need to do some work in order to make your SAT tutoring business a success. These tips will assist you in getting started.
Keep track of SAT schedules. SAT tutors must keep up to date with the most recent news about the SAT. This includes any updates regarding changes in the test or how they scored it. A local schedule is essential for SAT tutors. They need to know when their students will be taking the exam and when they are looking for tutors. It can be difficult sometimes to find tutors months ahead of time.
Your reputation can be built by word of mouth. You can make contacts with family members who are high school students to promote your services. Consider getting business cards printed or even printing flyers at local community locations where students and their parents can see them. Dropping off business cards with counselors at local high schools could help you to become a go-to resource for their students.
Online marketing is key. If you want to work for yourself, you need a website that people can find. To promote your SAT service, you may consider setting up social media accounts.
By starting a blog and publishing content about test prep, you can increase your visibility as well as establish yourself to be someone who cares about helping students achieve high scores on the SAT.
10 Strategies for Growing Your Business
1. Learning The Sat

Becoming a SAT tutor is a daunting task. Because they are already SAT or ACT experts, a successful SAT tutor will know how to use the SAT prep books. Those shopping for a tutor likely will want to verify your test scores before hiring. Even if you don't have the SAT to prove it, you still can be a good tutor. If you clearly understand how to breakdown a standardized test into easy-to-learn pieces, you can help many students who would normally be overwhelmed with all of the practice questions.
for a test will likely not be necessary. An exam-struggler may still need some encouragement and reassurance. Tutoring involves breaking down material into smaller pieces so students can take in a bit of it at a moment. Students taking the SAT are aware of the importance of scoring well on the SAT. This is how they can get into a quality college and land the dream job. Students know well that higher SAT score equals free money to the school of their choice.
Take your time with each of your students in working with them to figure out how they retain information best. As needed, you can meet one-on-1. Find a way to connect with your student and use what you learn about them to help them score big on that college entrance test! It is a worthwhile goal to help them achieve the SAT test result. Your job is to not only prepare the student for the SAT, but to also get them excited about the work required.
3. Sat Teaching Certification

Basically, you don't have to possess any professional certifications to tutor SATs. Private tutoring and education organizations offer programs that can help you earn your SAT tutoring certificate. It may prove beneficial to study the standardized SAT test before you attempt to be a certified tutor.
PrepScholar always needs tutors for SAT/ACT. The tutors can work from home and are flexible in their hours. They charge a fee between USD 40.00 and $30.00 per hour. The PrepScholar website provides more information about how to hire.
You should offer to arrange substantial SAT prep three to five month before the test. You should also consider advertising your services at least three to five months prior to the test. Give students plenty of working time on the practice tests and review questions as this may be overwhelming to the typical newbie taking the exam. High school students may also have many other things to do. You can help your student create a review to meet all their requirements.
.How To Become An Sat Tutor