Diy Fidget Toys
20 Incredible Diy Toys

These DIY fidget toys are the perfect way to support kids in the classroom without breaking the bank!
This…
The most difficult thing about working as a school-based therapist? We often face very large cases and extremely limited resources.
It's good to know that therapists can problem-solve and make use of what they have in order to get past any obstacles. Therapists can be very creative!
Fidget tools are one of the most popular items requested in school settings. Unfortunately, while the fidgets that are available commercially are awesome, they tend to be not-so-budget-friendly.
How can a therapist help clients? Turn on that creative brain and try these ideas for DIY fidget toys! This list includes items that can be made by you, as well as items that can easily be purchased at a grocery store or dollar store.
You can find all our best and most engaging learning activities in the book Playful Learning Laboratory for Kids. This amazing resource includes tons of multi-sensory, movement-based learning activities for academic concepts across all subjects.
20 Diy Fidget Toys

So now that you have a whole kit of awesome new fidget tools, it's time to learn about how to introduce fidget toys in the classroom ! This is a fantastic way to give push-in services.
These tabs will change the content of your below.
Beaded Snakes: Our Favorite Diy Fidget Toys

My kids love to play with toys. Make your own fidget toy. This is an excellent activity for the whole family, and can even be used as a summer camp project. It's possible that your kids already have crafting supplies. The materials you need to make DIY fidget toys with household items should be easy and inexpensive.
As the popularity of fidget spinners in recent years shows, many kids enjoy having something to play with in their hands – not just those with ADHD, on the autism spectrum, etc. You can also make your own DIY fidget toy when you are stuck at home.
DIY sensory toys for ADHD, and fidget toys with DIY tactile toys for autism are staples in many families' back–to-school shopping lists.
You can have fun with them, but they are also great to make.
Twirling the beads around in your hands, applying it to your skin, and sliding them along the strings are great ways to get overstimulated children to relax.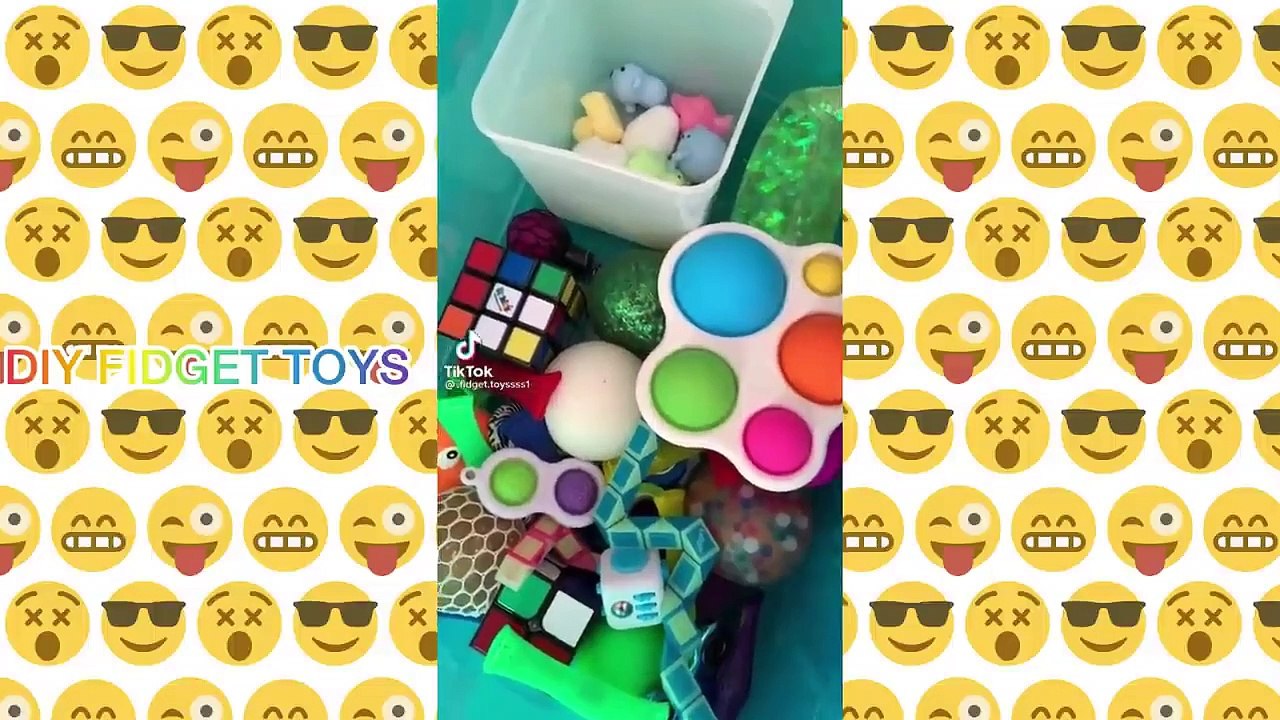 Fidget Toys for Kids:

Kids' stress levels are skyrocketing due to the many disruptions that have occurred in the learning process. You can make DIY fidget toys that help anxiety to be a stress reliever.
Plus, lacing pony beads onto cord, string, or plastic lace is a great way for all kids to work on fine motor skills and concentration, while learning about colors and patterns.
The girls spent a week in "camp" at their mama's and have enjoyed rainy afternoons with my pony beads, plastic lacing tools, and other odds and ends. Their favorite beads from their many beading adventures are the beaded "slither Snakes" and "slider Snakes." I wanted to share with you step-by-step instructions, as well as several free patterns. Below are downloadable patterns to make beaded snakes.
Once You'Ve Added All Your Beads, You Need To Know How To Finish Your Slider Snake:

Before you tie off the cords, leave some extra room at the ends of the snake if you wish to move the rows back and forth.
Any kind of knot can be used, as long it is secure. For beaded projects where I want to leave that extra space for sliding, I find it easiest to wrap the two cords around my finger, take the loop off my finger, push the ends through the loop, and then pull them tight – so that the knot is secure, but there's still some distance between the knot and your final beaded row.
How to make a full-sized slider snake These are the two full-sized slider snakes that Kimmie made for herself and Essie. The oddly satisfying feeling of sliding rows with 3 beads backwards and forwards, one row at the time, makes these slider snakes great DIY fun toys. It's the exact same technique as the baby slider snake, except you'll need more beads.
This larger version of the slider snake has 23 rows/65 beads. You can make them with blocks of color, as you see here – or with a single stripe down the back – or with alternating skinny stripes – or whatever you like. To make the eyes pop, you should use two beads of different colors. For plenty of fun pattern ideas for these beaded snakes, as well as printable patterns you can CUSTOMIZE to make your own color combinations, click here to access my FREE beaded snake pattern files And unlike the baby slider snake, you can get away without an anchor keyring or clip on this snake. If you choose to forgo the anchor, start at its tail instead of the skull.
Description of the Product

Stars expand and glitter glides every time you squish and squeeze Galaxy Squoosh-OaEUR(tm)sA(r) by Horizon Group USA! This DIY stress ball kit comes with everything you need to create 4 of your own galaxy-themed fidget toys! The funnel can be used to add silver glitter and expanding water beads to the balloons. Then, add water, tie a knot, and watch your Squoosh-OaEUR(tm)sA(r) transform into squishy, bumpy stress balls youaEUR(tm)ll want to squeeze over and over again!
Product Dimensions: 8 x 2x 9 inches
Domestic Shipping Item is available for shipment within the U.S.
International Shipping This product can be sent to certain countries that are not in the U.S.
Children's Fidget Toys: Homemade

Here are a variety of DIY fidget toys that can work for kids in the classroom or at home:
Fill balloons with a small amount of flour, play dough, dry beans, rice, or slime. You can tie a knot to let the children play with your fidget.
You can attach a small strip of sticky back velcro to the inside or underneath of a desk.
In the classroom, quiet toys with rubber bands or a shower curtain loop and a kneaded eraser are great.
They are useful for homework and school.
A slice of a pool noodle makes a great hand squeeze tool.
The bead keychain craft is an excellent fine motor activity. It can also make a great fidget tool.
.Diy Fidget Toys