Best Headsets For Online Classes
Best Headsets For Online Classes
Five Best Headsets to Use for Online Class in 2021

This article contains affiliate links. You can click these links to purchase and we'll get a small share of any sale. The sale does not change our editorial content. To learn more, please refer to our disclosure.
A computer with a solid HD webcam is a must for online teaching, but so are great headsets. Often overlooked, the
5 Best Headsets For Online Classes In 2021
">best headsets for online classes can help students and teachers fully engage in their virtual world, hearing every detail and blocking out much of the noise from other sources.
Our review aimed to cover the basics of headsets so that students or teachers can choose the best online headset. Keep these five features in mind when making your choice.
Check out the Best Headsets to Use for Online Class.

Logitech USB headset H390 Noise cancelling mic Sennheiser single-sided USB headset with microphone Logitech H800 Bluetooth wireless headphones with mic Yexatel zoom class for online teaching & virtual learning Sennheiser Consumer Audio SC60 USB ML Headset The headset's clear, static-free microphone allows students and teachers to interact and share their thoughts just as they would in normal classroom settings. They are more comfortable than standard earbuds and similar options. They are perfect for long class sessions or sitting in front of computers all day. We have compiled a list of some the most popular headsets today for virtual classes. We made sure to include various price points to help parents and students choose what they can feel comfortable with.
Please don't wait until classes are already in full swing to pick up your headset; treat this staple of online learning like the necessity it truly is.
We review the Best 5 Online Class Headsets

Logitech has been a respected pioneer in the technology industry for many years. Their reputation for making high-quality tech materials that can withstand daily life's challenges is unmatched. Logitech isn't the only company that makes a high-quality USB headset with noise cancelling mic. When it comes to online teaching, this headset will most likely meet your needs.
Logitech H390 headsets come with comfortable earpads and a padded headband. This feature isn't standard on all headsets. Even though you may think that a padded strap is unnecessary, the added comfort will make you feel more comfortable after just a few minutes of virtual classes. To block outside noise, the headset's earpads are generously sized and padded. We found that wearing this headset for online classes felt comfortable and easy over a long period of time.
For online teaching, we always recommend a headset with a noise-canceling microphone. Logitech excels at this. Not only does the headset have a frequency response microphone with 100 Hertz, but the mic is rotating, noise-canceling, and bears a high sensitivity rating of 94 dBV/Pa +/ 3dB. With zero static, speaking into the microphone enabled clear and concise communication.
We also enjoyed that the Logitech H390 headset included all of the most important controls right on the set itself. This side piece allows for inline volume control, and mutes controls. Attach the USB headset to your laptop.
While some may not like the wireless option, most students can use a regular USB plug. It is also worth noting that this teaching headset is compatible with Windows Vista, Windows 7, Windows 8, Windows 10, and later models. This headset is compatible with MAC OS X 10.2.8 and later.
Affordable, sleek, and easily worn for several hours at a time, the Single-Sided USB Headset with Microphone is designed for student/office use in mind. It is one of the top USB headsets that can be used for online education. These are single-sided design headsets that do allow for one open ear.
This headset also features a noise-canceling boom. For teachers or students taking online classes, what does all this mean? This means that you can get noise cancellation. You can hear your voice through the mic, and it will position itself precisely. You can also wear the headset and microphone on either the left or right side, whichever you prefer in terms of comfort and usability. The mic was very clear and free from any static or fuzz.
The Best Headsets for Teaching Online

1. Amazon Mpow071 Buy Now The Mpow071 USB headset is a symbol of elegance and comfort. This headset has an integrated noise cancelling function that provides excellent quality online teaching. It has a well-closed on ear cushion that prevents sound leakage to give you distinct audio for your online teaching. The earpads are made from ventilative protein leather, so they can be worn for several hours online. An inline panel makes it easy to adjust the volume. This Mpow 071 USB Headset also makes a good amateur gaming headset but isn't specifically designed for that purpose. This headset produces good sound for movies and music, but it is best for video calling.
Shop Now At Amazon Cowin E7 Headphone
For teachers searching for a lightweight, easy to use headset that they can carry around with them. This bluetooth wireless headset has a microphone built in and NFC technology. It can provide clear sound quality for video calls as well as true-to-life sounds such as clean bass and crisp drum beats when you listen to music. It is also a good headset for teachers of music and pre-school teachers, who may need to be mobile while teaching online.
Also, this headset works well for travel. The headset has noise cancellation properties that reduce an airplane's sound to a whisper. You will feel comfortable with the super-soft earpads. You can also use it for up to 30 hours without the need to recharge. It is a truly great headphone for long travels. Cowin E7 is worth the price, even though it may be more costly than some of its competitors. It's also a good headset to use online for teaching.
Now Available at Amazon Logitech USB headset HD390
It provides enhanced digital audio that allows for seamless and uninterrupted online instruction. An inline control system allows you to set the volume, mute or cancel the sound during calls. Comfortable headbands and an easy to clean, leatherette-embedded microphone cancel out noises.
Because the plastic material of this headband could break easily, you need to be very gentle when using it. Logitech USB Headset H390 has excellent audio quality, great headphones and great comfort. This is an affordable headset for teachers that costs only 30 bucks.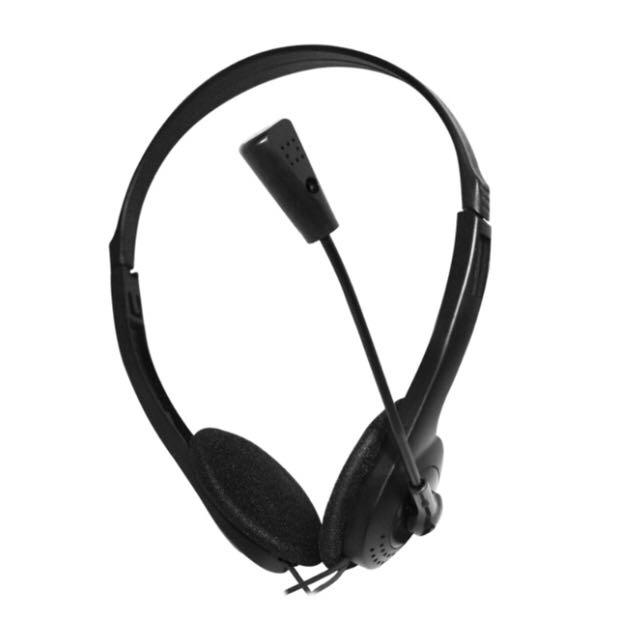 What Are The Best Headsets For Teaching Online?

Here are our picks for the top 7 recommended headsets for teaching online:
Plantronics PLNAUDIO478 Stereo UHF Headset Sony XB550AP with Extra Bass Logitech Headset H390 and Noise Cancelling Mic
SONY WH-1000XM3 Wireless Headset. Click the picture to check the Amazon Price.
First on our list of the best headsets for teaching online is this SONY WH-1000XM3 Wireless Noise canceling Stereo Headset . They feature amazing noise cancelling technology. If you are teaching online courses in an area with distractions, the headphones will help keep you focused and can block out any noise.
You can enhance your noise cancellation capabilities with the smart listening feature. You can hear what the other person is saying, and the headphones will focus more on their speech.
Our headphones also have Alexa enabled, and we were amazed. This allows you to make voice commands that can make them easier to use.
It's easy to use the touch-control system included to make calling online easier. You can easily use it and teach online with no hassle.
Further Details – Plantronics Stereo Usb headset review:

Warranty : 1 Year. Amazon HERE Price Check for Plantronics PLNAUDIO478 headset
Sony XB550AP Premium Xtra Xtra Bass Headphones. Click on the picture to check the Amazon Price.
Sony headsets are next on our best-selling list for teaching online. Many people love the fact that the XB550AP includes an inline microphone. The XB550AP is an excellent choice for online teaching because you can have hands-free learning.
This means you can type, multitask, and converse on the computer.
A headset should feel comfortable for online teaching.
11 Best Headsets to Teach Online (2021 Guide for Online Teachers).

OUR TOP PARTNER COLURSES View All >> 120hr + Full Support from Tutors 10% off ESL102021 BEST ONLINE TEFL Course!
Learn More 120-Hour Digital TEFL Course 15 % Discount
Learn more 120hr Online TeFL Class Best Reputation!
If you're going to teach online, the minimum requirements often include a modern computer, strong internet connection, and a teaching headset. Even companies don't usually require a headset, they can help you teach and manage your classroom.
Most headsets that are used for online teaching will allow you to communicate with your students. However, your system may differ from the model you use and what type of teaching it is. A headset that allows you to focus is the best for online teaching. This will help you stay focused and be more productive in your classes.
Logitech's H390 was our favorite overall. This is the ideal design choice for teachers that want to remain focused in their class.
How to choose the best headphones for language learning

There are plenty of headsets out there that are both functional and affordable.
You don't have to spend much to go from ordinary to professional for the best headsets for online language classes.
A good headset will suffice in most situations.
How to choose the best headphones for language learning?
This is what I want from an online tutoring headset and it's features are covered in my Jabra Evolve 20, review:
Excellent microphone. You can't trust the sound quality coming from your laptop's microphone. It is so far away that it picks every distant sound. A pair of headphones should have an attach microphone for good audio quality. Even though you're unlikely to perform in a stadium, the headphones must be able to transmit your voice clearly to others.
Good headphones. Good headphones are not necessary for video calling. For this type of setup, you don't need a top-of-the-line pair of headphones, but you also want to avoid super-cheap headphones that break in a couple of months or just sound bad. While you are not likely to hear a full orchestra on Skype, the voice of your other person should sound louder than your own.
Other Features Of Good Headsets

On the other hand, there are features that are not particularly important to me even in the best headset for online teaching. They're found in the best headsets on the market, but I'm glad to give them up for a better deal.
Wireless connection. Although wireless equipment looks great, is it really necessary to be able to connect without the use of a cable. I take my classes in my office, and not out on the streets. This will generally double your cost so you can do without it. But, it is necessary to use a wireless model for learning Italian in your car.
is the feature that shines at the very top of product lines. This technology blocks out all noise from entering the room. It is definitely useful. However, this increases the price fivefold when compared to entry-level models. These features are only found on the most expensive headsets available for online tutoring in noisy environments.
The leatherette headphones. While they are comfortable and look nice, I have been wearing my foam headphones for over 3 hours every day. They are not required, they look better.
You are always busy. Unless you work in a call center, you hardly need this. Naturally, this headset will only work if you are talking to someone. This isn't the right headset for online tutoring.
Analog audio adapter. Here are the headphones that we have reviewed. They connect with a USB cable. If you are serious about online classes, it is important to use a computer for typing, sharing your screen and other functions. For a small fee, an adapter is available separately.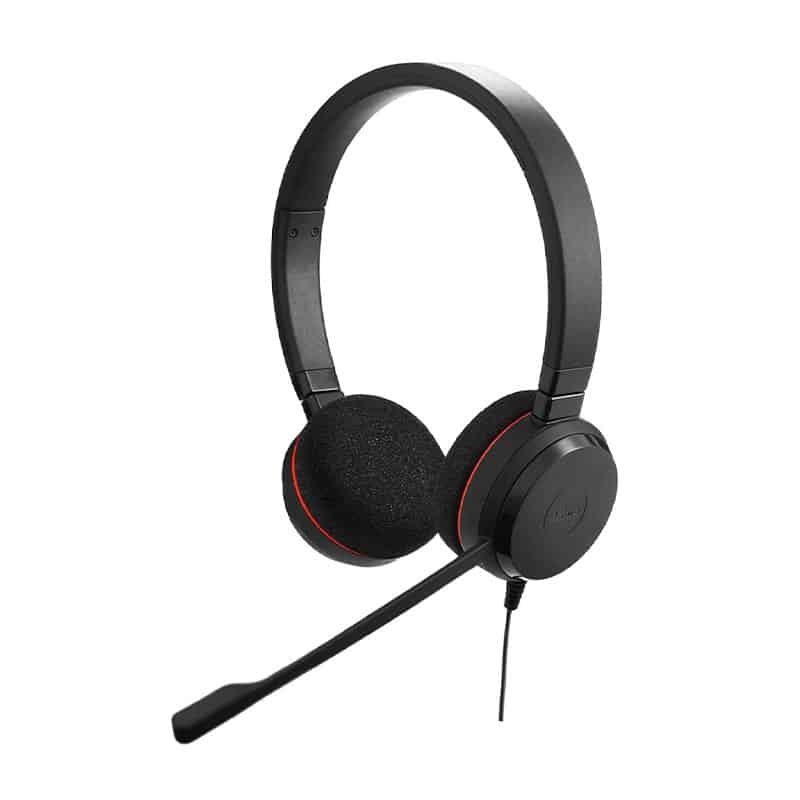 Take Online Italian Lessons With Your New Headset!

You have my top headset for online classes in language: Jabra Evolve 20, or better.
Now, if you're serious about learning Italian , invest in a decent headset.
Here's the conclusion of this very personal review:
You can be heard and understood by an Italian language student for about $50
Features like wireless connection, better headphone covers, and active noise canceling are appealing but expensive, up to $240.
If you're just starting, you can actually get by with $21.
There's not one single best headset for language learning , but rather many best headsets for online learning depending on your needs.
Which Headphone Is Best For Online Classes?

Logitech H390.
CyberAcoustics AC5002A.
Yamay Wireless BlueTooth Headphone.
LEVIN Bluetooth wireless headset
Sony MDR-Zx110NC.
Microsoft Lifechat Lx-3000, USB Headset. Shop Now At Amazon.
Jabra Evolve 20 USB Headset. Amazon is the best place to shop now
Plantronics Blackwire 225. Amazon.
Which headset is best for online meeting?

Sennheiser PC 8. Sennheiser P8 Headphone
Infinity Glide 510 by Harman.
boAtBasheads900.
Lenovo 110 Stereo Headset.
Zinq Technologies Beatle 5155.
Logitech H111 Wired Headset.Aug 5, 20,21
Which Bluetooth Headphone Works Best in Online Class?

Sennheiser HD1 FREE.Bose QuietComfort(tm),35 Series II.Sony WH-1000XM2.JBL JR300BT to Kids.Bose Sleepbuds.
Which headset works best?

They offer great sound quality at an amazing price. Hate wires? Check out the best wireless earbuds for cable-free options.Aug 17, 2021
.Best Headsets For Online Classes