Cold Laminators (42)
Laminator.com provides Roll Laminators from market leaders GBC, Seal, GMP, ProLam, Xyron, Ledco, DryTac, GFP, Daige and Royal Sovereign. These Cold roll laminators are suitable for lamination production when handling vinyl and other materials sensitive to strain. Choose from our wide range of cold (pressure-sensitive) laminating machines for your wide laminating needs. Nobody saves more money on Large Format Roll Laminators than Laminator.com with our Guaranteed Lowest Pricing bid.
Shop Online Or Call Today!
Quality Assurance Guaranty!
One Set 25.5In Cold Laminating Machine (026210)
This cold laminator can be used to cover graphics with cold laminating film that has good waterproof preservative and excellent performance. By laminating, the graphics would be new, colorfast, non-yellowing. This process is now widely used in wedding photography, spraying, painting, poster mounting, advertisement photography, book cover, documentation, calligraphy and painting, invitations, and more. Parameter of: Maximum laminating width: 25.5″ (650mm)
Maximum laminating thickness: 0.4″ (10mm) 2.68″ (68mm) Roller Diameter Package Weight: approx. 33Lb (15Kg) Main feature: Manual, no electricity needed Brand new soft rubber rollers, smooth film surface without wrinkle and departure Adjustable roller position suitable for different material thickness High quality/high precision cold laminator Fold-up table for easy storage Light weight and easy to use item Included:
Cold Laminator 2510 – Cold Lamination Machine
Request A Supply Quote
With the easy-to-use VariQuest Large Format Roll Cold Laminator 2510, make posters, banners and cutouts last longer. It needs no energy and saves space and time with easy paper loading and output hooks that automatically roll laminated posters and banners. It can laminate posters up to 25″ wide, banners, 12″ x 18″ construction paper, 9″ x 12″ construction paper, and more!
Schools Use Cold Laminator 2510 – Cold Lamination Machine To…
Laminate Safely Without Heat And Fumes
Add durability to your posters, banners, papers, cutouts, manipulations and more by securing and maintaining them year after year.
Why Should I Choose A Cold Laminator?
Should I Use A Hot Or Cold Laminator?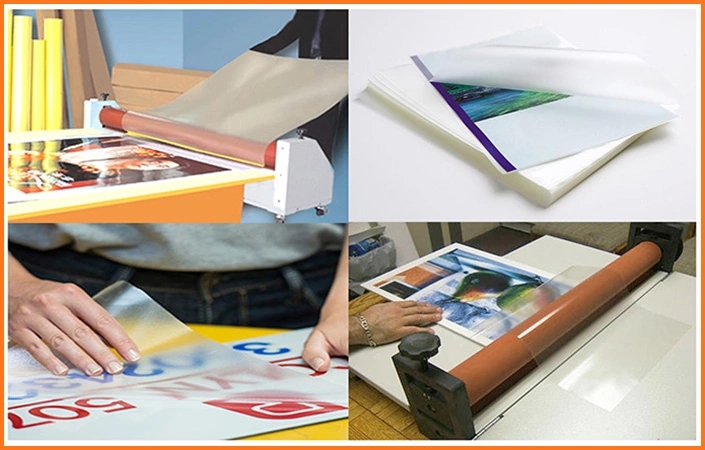 Building paper laminate before cutouts, removing the need to cut them twice
Variquest Cold Laminator 2510
Are you searching for a laminator? If so, you probably wonder if you should use a cold or thermal unit. The answer is clear; a cold laminator is the way to go. Cold laminators are probably more flexible than their thermal equivalents, they can be used to add adhesive to products so you can make stickers and labels. You can also make magnets with them. Many of them can even laminate one side of a paper and apply adhesive to the back.
In general, cold lamination is much simpler than thermal processing. Most cold machines can be controlled only by putting the document into the feed opening and then cranking the handle. With a hot system, you typically need to set speed and temperature settings, as well as worry about the thickness of your materials. Many cold laminators don't require electricity to work. This helps you to minimize your energy consumption and allows you to laminate just about anywhere depending on the size of the unit.
Even certain devices are small enough to be used in school and scrapbooking parties. Since cold laminators typically don't need fuel, they're very secure to use. The outside will not be hot to the touch so you won't burn yourself. You won't have to worry about the danger of fire. And there's no chance of electrical shock. Overall, cold laminators are some of the best office devices around. Lastly, a cold laminator would not harm thermally sensitive objects like photos. You can laminate just about anything you want and get great results.
The Variquest® 2510 Is The Xyron 2500.
A laminator uses heat to seal the lamination (plastic pouch) around the paper. In order to start lamination, the laminator must be primed (allowed to preheat); when this is occurring, it is normal to prepare the paper for lamination by placing it in the plastic pouch. Larger paper to be laminated may not be placed between two sheets of plastic instead. Laminators are available as pouch laminators and roll laminators.
Laminators are available in both hot and cold lamination. The type of laminator you use depends primarily on the type of document you need to laminate. Hot Lamination: Hot laminators are the most common types of laminators. They use heat (180 to 300 degrees F) to laminate documents. Heat melts a plastic laminate adhesive that sticks to the laminated material. Hot lamination may be used for any flat products that do not have inks or materials that run or melt at high temperatures.
Hot laminators offer higher quality, longer-lasting lamination, which is more resistant to wear and tear. This is the preferred lamination process for non-heat materials. Hot pouches: Hot laminating pouches consist of two layers: a polyester-base film layer and an adhesive resin layer. As you pass the pouch through the hot laminator, the heat melts the adhesive resin layer, which then spreads over the document, hardening as it cools and forming a bond between the paper and the polyester-based layer of the pouch.
The polyester and adhesive content in hot laminating pouches is classified as a ratio, such as 3/2 or 1/4. The first number represents the polyester content, while the second represents the adhesive content. Ratios with higher polyester content provide stiffer lamination. Ratios with higher adhesive content would have better bonding. Cold lamination: heat-sensitive materials such as prints, glossy paper and inkjet printed business cards can be quickly laminated.
Cold laminators are used when laminating objects are heat-sensitive. For example, some ink jet printers use inks that can melt when heated. Other types of printers use heat-sensitive paper, similar to that used in a fax machine. Cold lamination is your best choice when laminating heat-sensitive documents, including faxes, images and documents printed with ink jet printers. Cold laminating pouches use pressure-activated adhesive.
Cold laminators are usually simpler to use than hot laminators because they don't get hot and sometimes don't even use energy. Cold pouches: Cold lamination is used for heat-sensitive papers. Cold laminating pouches use a pressure-activated adhesive instead of heat-activated adhesive to laminate objects such as faxes, images and ink-jet printer paper.
Cold Laminators Vs. Hot Laminators
If you're considering buying the Variquest® Cold Laminator 2510, you'll overpay for your cold laminator and laminate refills! Xyron is the maker of all cold laminators for companies including Varitronics®/Variquest® and 3M/Scotch. @[email protected] They are both 25′′ broad cold laminators and the laminate is Similar. The difference – the Variquest® 2510 laminate end caps inserted into the laminator's side slots are narrower by a hair than the 2500 end caps.
This means that the Xyron 2500 laminate sets are significantly less costly by $45 a set less or more (our price for DTP compatable) than Variquest® retail pr. @[email protected] Even with the rapid speed of office innovation, there's no better way to secure a printed document or image than a laminating machine. Whether in an office or classroom, when you need a page to be covered or a high-quality finish, lamination is your choice.
Lamination not only protects a printed page or paper, but adds benefit with a scratch-resistant surface. The laminating machine can improve an image's color. It may add a hard surface, protecting against unsightly creases and folds. Finally, as many have found, even with added ink UV protection, nothing can shield a picture and a laminating system. At this point, the question for many office managers and teachers is to buy a cold laminator or a hot laminator. Both provides benefits and drawbacks. We'll see both machines.
You'll have the vital information to make the right decision for your needs. Cool laminators Using pressure and adhesive, a cold laminator secures the paper between plastic sheets. The pressure exerted on the laminating machine's rollers is what it takes to finish the job. Many users prefer cold laminators to hot laminators. They find the process delivers superior quality without the hot laminator using heating elements.
The cold laminator has advantages: Less set-up time and less cold laminator maintenance. These are basic, inexpensive, easy-to-use devices. Most are manual, requiring a user to work. A cold laminator's roller pressure prevents the unsightly bubbles that often occur with a laminate. Usually, the printed document's colors and consistency are improved by using a cold laminator. Hot laminator heat can bleed or degrade colors. You can laminate one side of a graphic, making cold laminators the best choice for decals and adhesive decorations.