Back To School Songs
22 Back to School Song Ideas To Celebrate The New Year

These Back to School Songs will be a great way to start a new school year. These songs can be used to celebrate the start of school or get the kids ready for the next year. There are some great options for kids, as well as pop-oriented choices.
I found out that the site had almost 30 song playlists designed for children. No surprise that we use music to mark every occasion in our house. Case in point, I've made kids friendly playlists kids country music hip hop for kids rock and roll kids dance music . There are also summer songs unicorn songs train songs . This list could go on forever!
Every mom loves the first day. This is not only a fun day for the kids but also a well-deserved break from a long summer.
Ir realized I hadn't shared a song list for returning to school. I was elated to have it.
The Top Songs to Back To School

If you're looking for some fun tunes to listen to on the first day, look no further. We've got you covered with this list of over 20
23 Back To School Songs To Celebrate A New Year
">back to school songs the whole family (or classroom!) you will love.
Education – The Kinks. I love rock and alternative music. Even more, I love the message of this song, stating how important it is for everyone to get an education.
Another Brick in the Wall – Pink Flloyd. This old school rock song might not be the most glowing review of education, but I'd be remiss not to add it!
Chuck Berry, School Days. Chuck Berry's old songs are the only thing that can get you up and dancing. This song is perfect for expressing your emotions and thoughts throughout the day.
Peter Seeger: That's what I learned in School Today. Another song that is old, it features a father asking his boy what he has learned. The son then tells his dad everything he knows about America, American history and American values from the 1960's.
Graduation – Vitamin C. Honetsly, if you went to school in the 90's it impossible that you didn't hear this song at the end of every single school year. It's a classic.
Here are 20 back-to-school songs you can use for that first bus ride

For the start of the new year, the best song will do!
Summertime is over, which means it's time to start packing up your backpack and getting ready for the new school year ahead. New classes, new opportunities and possibly new crushes are all part of the new year. You will not only need the best school supplies, but also the most inspiring playlist. This playlist is going to fuel you for both your commute, as well as the rest of your day. No matter what your musical tastes are, you can find something to lift you up or calm you down during the first days of school.
Gather your friends, and share your favourite songs from the list. This will help you all get started in the New Year together. Each song will make you feel like you have a connection to it, no matter if you're starting a new year or finishing your current one.
We have the most popular songs that you should listen to when going back to school…
Our Favorite Back To School Songs

School is officially back in session, and with it comes another year of classes, tests, annoying or great teachers, team sports, clubs, and of course the requisite number of personal embarrassments, crushes, triumphs and mistakes to learn from. All of this is a lot, but there's almost always an answer for everyone.
Here's a list of some top songs about schools. These songs can be described as school-loving or school-hating. They also include pro-teacher and hot-for teacher. Some are parents' songs, as the school year can be overwhelming for teachers and parents. In general, this playlist (check out the Spotify playlist at the end!) It attempts to represent the vast array of emotions associated with school. (Check out the Spotify playlist at end!)
It captures the joy of beginning school as a child. The song reminds me of the simpler days when school was about socialization and developing my little brain by introducing numbers, letters and nature to other children. The song's gentle, sing-song quality reminds me of a child singing it on the playground, while they are skipping or jumping. It also evokes the happy days when kids can meet other children and explore with them, while anticipating lots of joy in the future.
If you think of the future, it might be this song that was written for the "Friends" kids a few months ago. Although the song doesn't specifically address school, kids or any other topic, its message is the same as young children running through the playground playing and avoiding adult chores. Additionally the lyrics evoke the wistfulness of a young person who knows they're growing up and are just happy to let things play out: "I'm on my way, I don't know where I'm going, I'm taking my time but I don't know where…" It's a good reminder to let yourself enjoy your youthful days at school while you can.
Jeannie C. Riley – "Harper Valley P.T.A."
The song is an absolute delight. There's more tea in this place than ever before. See, back-to-school isn't just a trying time for the children, it also means a lot for the parents and this song is probably the best one to be found from their perspective. The story is simple: Mrs. Johnson, a young widow, has a daughter attending Harper Valley Junior High. P.T.A. found fault with the short skirts of Mrs. Johnson (and possibly her overall coolness), and sent them a note. The P.T.A. has taken issue Mrs. Johnson's short skirts and probably her overall coolness. So they sent a letter home to her child criticizing her alleged "runnin' round with men" and "goin' wild" and "don't believe that you shoulda be a bringin' up your little girl in this manner." At the next P.T.A. Meeting, Mrs. Johnson comes and tore them apart without breaking a sweat.
This may be one of the best Beach Boys recordings. There isn't a hint of jadedness in here. The Boys tell us to show respect for our schools, as well as your girls and guys. Let your colors fly." The song is almost like a compilation of all the frisky Friday Night Lights residents. It's catchy and adorable enough that you find yourself saying, "Hey! School spirit can be great!" Lulu – To Sir, With Love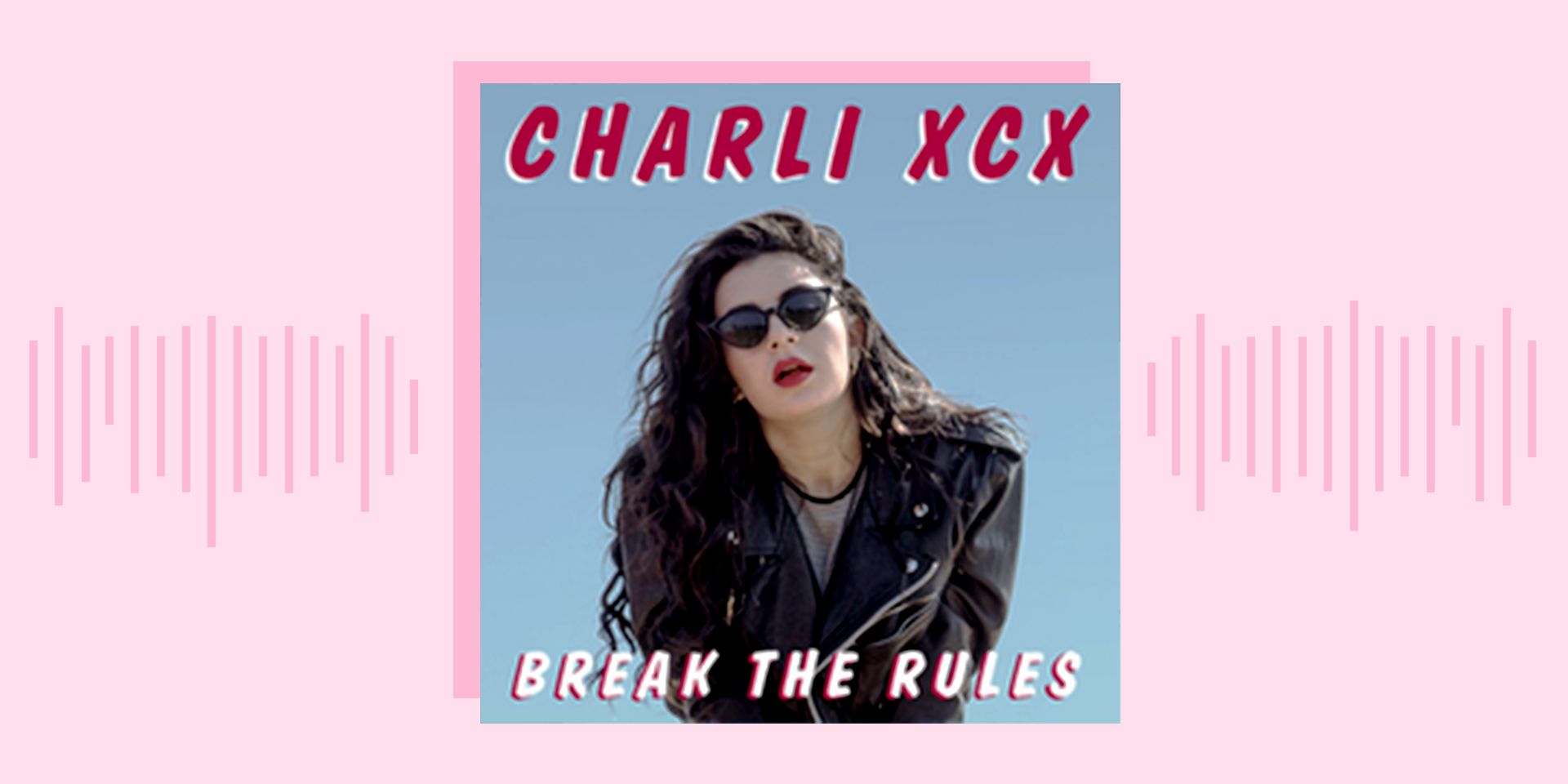 9 Songs To Get You Pumped For Going Back To School

Getty Images Photo Credit
This is the season when it becomes necessary to trade your swimsuits and sunblock for backpacks or notebooks.
Do not let that stop you from enjoying a brand new school year. The start of a new semester brings with it prospects of new friendships, adventures and, hopefully, even a few fun dances and parties.
So while your lazy days come to an end, here are nine songs to get you back into the school groove.
High-energy Back to School songs

You definitely can't go wrong with a little J.T. The movie trolls' original premiere of this song was in 2016, so it is an essential addition to your school music collection. However, it has stuck around just as much as the happy Song has and will get the mood improved quickly in your classroom.
Sometimes afternoon classes need just a bit more energy. Celebrate the beginning of a new school year. For a fun and catchy song with an easy beat, the song bones is great.
Even though this song doesn't exactly have the latest lyrics, the hand-tapping beat of HandClap is irresistible. It is possible for some students to want you to clap along.
We often forget to mention the country music-loving school children. Thomas Rhett quickly rose to prominence with his catchy music and country songs. This song is about each individual and the place they came from. You will have a hard time getting this tune out of your head.
This song can be heard quite often on the radio. It makes an ideal addition to any classroom music playlist. Everyone will quickly recognize this well-known tune and enjoy songs in the background while they work.
Oldies, But Goodies – Back To School Songs That Rock

Students will be captivated by the Motown rhythm and lively beat of this summer song, even if it's their first day back to school. Students might dance outside or sing along to the tunes.
The one-hit-wonder by Hanson is one that no one knows all the words to, except for that one lyric, "mmm bop…". It's a song that's hard to resist singing and won't let you forget. It is a fun song that brings together old friends.
Whitney Houston is a legend. You can hear many of her songs on modern Netflix shows and radio. Whitney Houston moves to Whitney Houston's beat is not an option.
Every teacher will be asked by a handful of kids to explain why they are returning to school on their first day or regular school days. Even those who dislike Wham's song, it is timeless and can make anyone smile.
You're the Tag Team!
This song is the basketball anthem from the 1990s. Kids know it well, both at sporting events or gym. Your voice will be so strong that it won't stop you from singing: "Whoomp, there is …".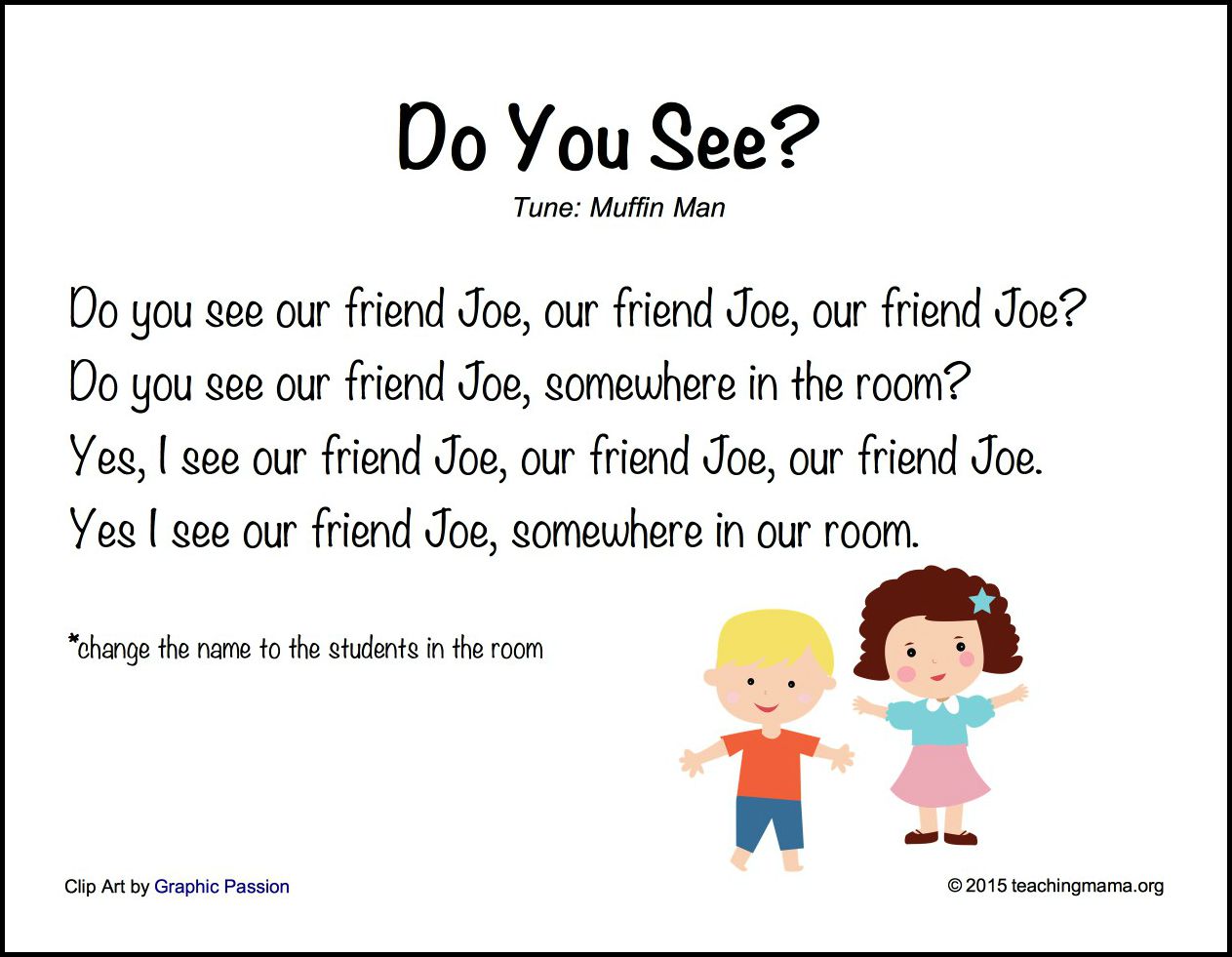 Familiar And Fun Songs For School

Tracy Chapman can give your students a glimpse of the '90s. It's a soulful song that will make everyone dance to the soft sound of the music.
Zendaya appeared as a Disney channel celebrity and in The Greatest Showman. While her talents are not as widespread as they should be, Zendaya's songs are well-known to the current generation. Your students will be able to sing this soft song when they return to school.
Who doesn't love Taylor Swift? Students want Taylor Swift on their back to school song list. Her record-breaking songs continue to be made, but her first album of songs is songs that everyone understands and sings along to.
Another Disney song that almost every child knows, and another Disney tune! When I teach Macbeth in high school, this is the song I use in my classroom. But it amazes me how my children sing along with me when I turn on Disney Radio in class.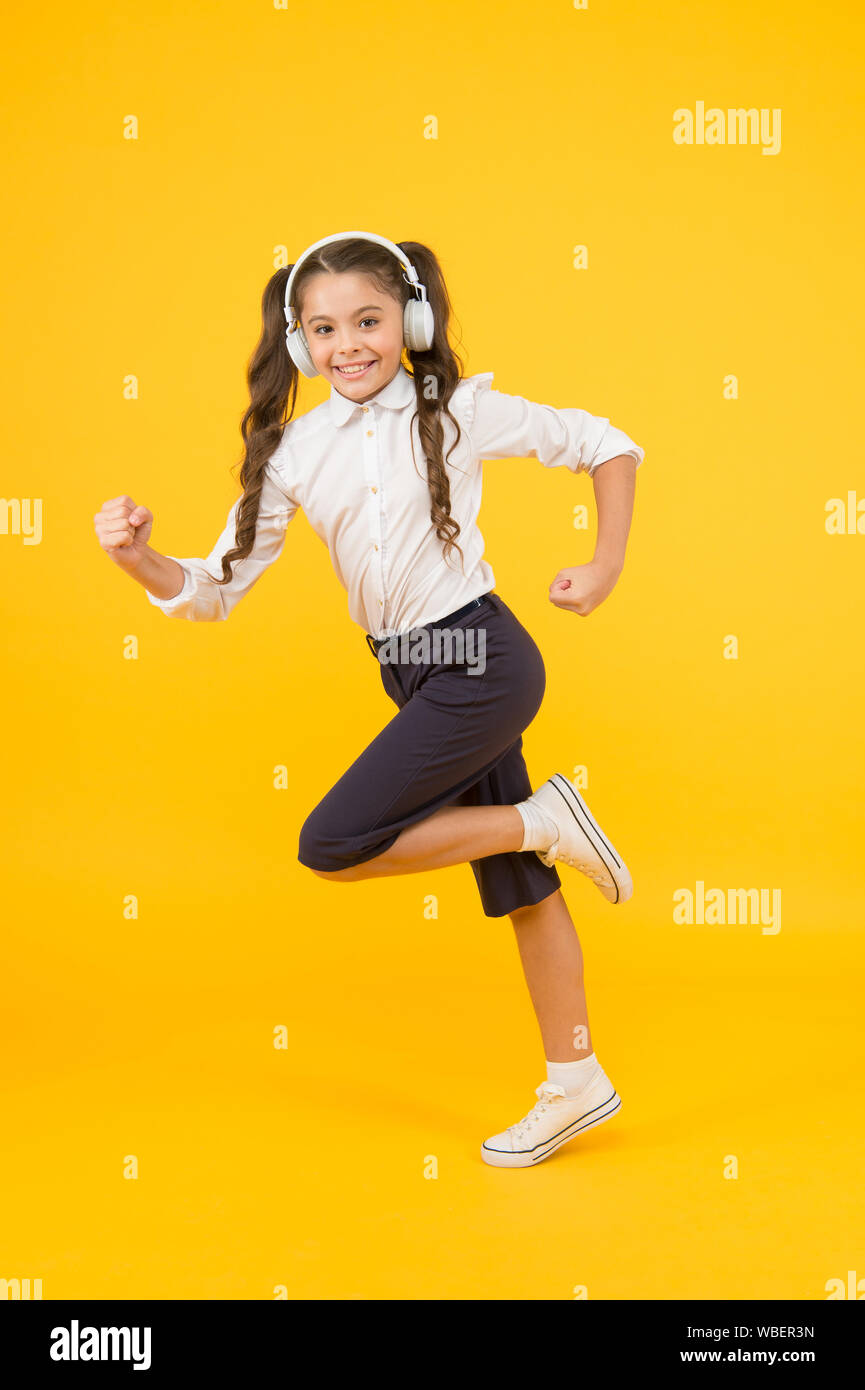 Recommendations for Back-to-School Songs

If you are trying to improve student alertness, this song may not be one you like to listen to. However, this is a great song to evaluate or feel like maybe some of your kids need a little encouragement.
Thomas Rhett has created Be a Lamp to inspire students to make an important message: Make a positive difference and be kind. It's not enough to play the song in your classroom. Lyric studies can use this activity to study the lyrics and find ways in which songs relate to schools.
Alicia Keys is a hit with Underdog. It's a song that will be uplifting for your students, no matter where they live. Her melody is catching and will make any student want to try a little bit harder the next school year, regardless of what life throws at them.
Kelly Clarkson performs the powerful song "Ungly Dolls," which is the movie's main anthem. It speaks of being strong when the world gets you down. It's impossible not to feel more confident as you listen. A nice song for high school students to listen to on their way to school.
This song has a catchy tune with a powerful message to embrace the differences in ourselves and others. With the lyrics bringing words of strength in not letting words break you down, this is a great song to have to play in the background of your lesson or for a humanities lesson.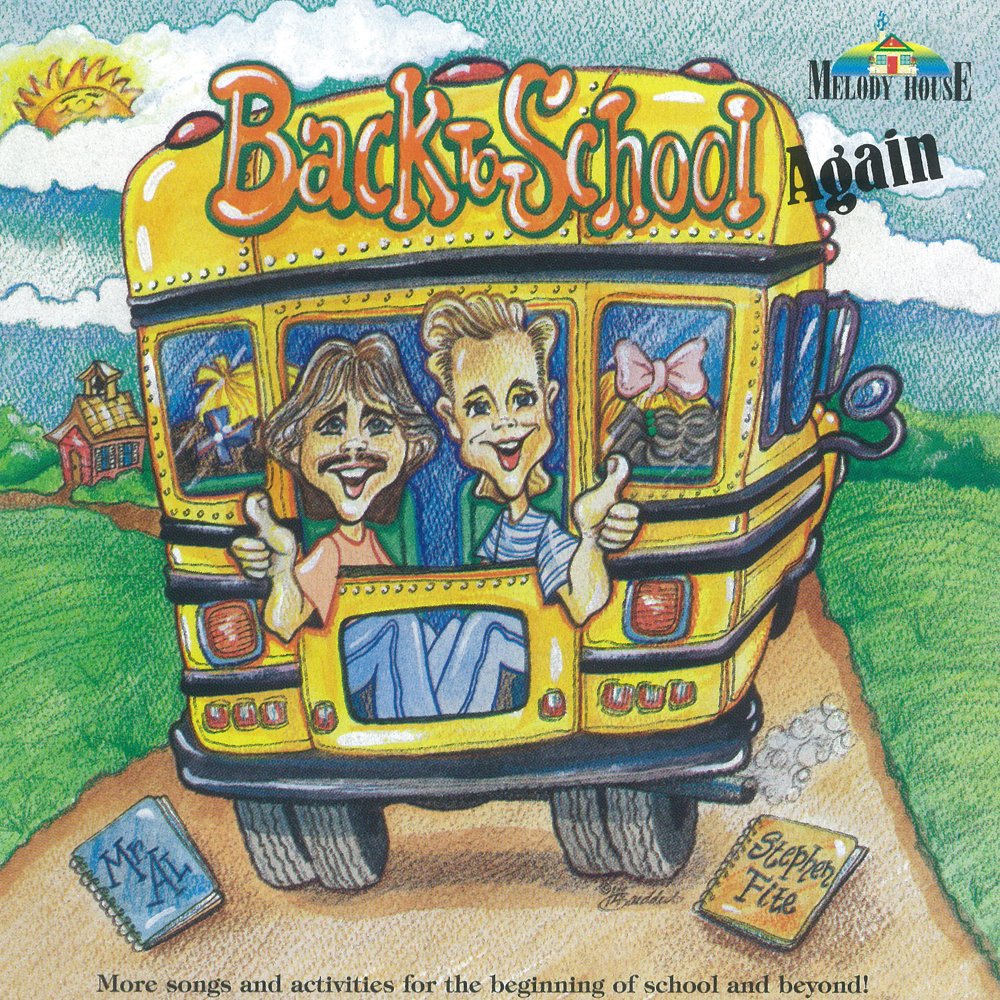 Back To School Songs For Preschoolers

Hooray for back to school time! Fun is part of starting the school year. It's so great to start the school year fresh after a summer vacation. One way to start out the school year is to sing fun songs! These songs are a hit with preschoolers. Today, I am sharing 10 Back to School Songs. These are fantastic to use in your classroom. They can also be used by homeschool co ops. First, I will share the songs. Then I'll send the PDFs to you for download.
Welcome to Preschool! A great song to welcome your preschoolers.
My Friends Go Marting This is a good song for pre-schoolers. Have the kiddos march around and then when you say an alphabet letter, the kids who have that letter as the first letter in their name sit down until everyone is sitting down.
The song "Look Who Came To School Today" is fun for helping students learn the names of their classmates.
What do You See?
This song is great for when students learn each other's names.
10 Reminiscent Songs of Growing Up and Going Back to School

Back-to-school excitement is near, so we are getting ready with this roundup of some the greatest songs ever written about growing up.
Macklemore & Ryan Lewis at the 2012 KROQ Acoustic Christmas. Our playlist includes songs that are about school.
These timeless songs about school are filled with the joy and innocence of Taylor Swift's song "Fifteen", as well as Van Halens' reckless abandon, which offer a fantastic education on how you can rock the first day like a boss.
10. Macklemore's "Growing Up", Ryan Lewis. Our "Thrift Store" favorites Macklemore (and Ryan Lewis) have just dropped this touching new track. It is an honest reflection on both the growing up experience and the sacrifices of parenthood.
9. "Fifteen" – Taylor Swift Few artists embody the starry-eyed innocence of back-to-school excitement like T-Swift. You can turn this radio on and have your children's frowns change.
The Van Halen boys will delight your child if they feel they are more intelligent than their teachers.
7. Blink 182 – "Dammit", The boys of Blink 182 sum up school life's excitement and fear in this gripping tale about growing up.
.Back To School Songs