Best Interactive Whiteboard
Collaborative multi-person and multi-device use of a 55″ 4K UHD interactive whiteboard powered by Vibe OS Remotely communicate and brainstorm Touching the screen with a stylus only takes 8ms. Vibe Smart Interactive Whiteboard works with Zoom, Google Meet, Microsoft Teams, Webex, and other video conferencing systems. You may choose the applications that suit you and your team best. Vibe works well with current tools. Using current technologies removes learning and adoption barriers. Vibe Cloud can store live video. Return to the canvas for more inspiration. Export material from Google Drive, OneDrive, Dropbox, and Box.
Most people are familiar with Vibe remote digital whiteboards. The vibe is an outstanding company, which makes top-quality products for educators. Vibe All-in-one Computer Interactive Whiteboards stands out because it offers collaboration. Multiple individuals can have full access to a single document, and they are able to make real-time changes to final remote collaboration presentations.
1. AG Neovo IFP-6502 Interactive Flat Panel Display
65″ interactive display. 4K Ultra High Definition (3840 x 2160). MULTI-TOUCH RESOLUTION: A 20-point multi-touch resolution enables several users to write or draw with their fingertips or touch pens. Integrated Android operating system with annotation and content sharing capabilities.
POSITIVES
Home Screen to Start A Meeting in Seconds

Built-in Android OS

SCREEN SHARING
The AG Neovo IFP-6502 is a touch-screen interactive flat panel display. Images come to life on its 65-inch LCD panel and 4k 3840 x 2160 HD resolution. Twenty-point multi-touch technology enables intuitive interactive displays. Mirrors via Airplay, Miracast, and Chromecast from a variety of mobile devices.
2. SMARTBoard SB680-R2-846142 Interactive Whiteboard & Projector combo
Contact with the interactive whiteboard is translated into mouse clicks or electronic ink. On the sturdy, low-reflective surface, you may use your finger as a mouse or jot notes. Additionally, it features SMART Board software, which enables you to write over any computer application, to create and update notes, and to store everything in a single file.
POSITIVES
Touch-Sensitive Surface 

77″ Interactive whiteboard
This 77-inch SMART whiteboard is not your typical interactive whiteboard. It's also a projector! Users can swiftly draw or write on the touch-sensitive surface using their fingertips or touch pens. Through the use of proprietary smart technologies, you may edit or add notes immediately to your presentation from any computer application.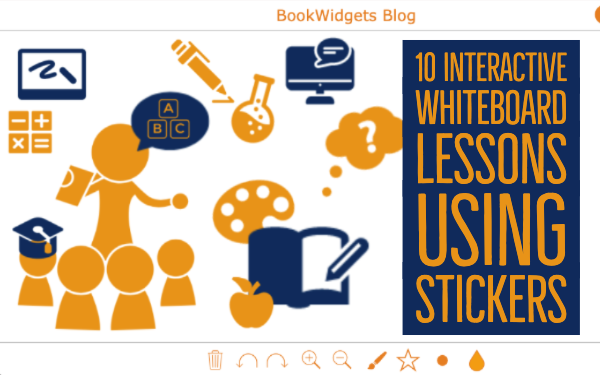 3. DTEN ON 55-inch All-in-One Collaboration Device
Through the built-in, dedicated collaboration computer, video conferencing, phone calls, screen sharing, and real-time annotation are all combined. A 55-inch 4K multi-touch monitor delivers brilliant face-to-face HD video. Intelligent camera technology with auto framing and ePTZ provides the best possible room views. Crystal clean audio with built-in noise reduction and DTEN Audio AI 16-microphone array enhances audio pickup up to 60 feet
POSITIVES
Smart camera technology

Multi-touch

Easy, all in the unit
Even students seated in the back of the classroom will have little difficulty seeing the content well on a 55-inch display. Crystal-clear sound is created by system-specific audio features such as long-range audio detection and noise reduction technology. If you operate in a bright or sunny environment, this is the ideal smartboard for you, as the surface is highly reflective.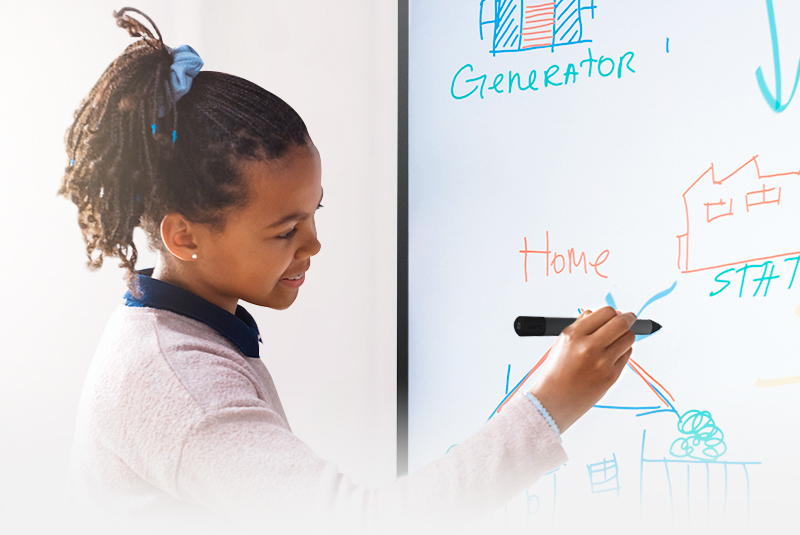 This interactive whiteboard easily ranks among the top. It offers remote assistance and a variety of online features that made it our top choice. The Vibe board makes learning fun and allows teachers to bring the classroom with them wherever they need it.
Vibeboard is an interactive computer equipped with an app for whiteboarding and a keyboard. It can be used as an interactive whiteboard, a way to present photos and videos or even as a traditional whiteboard. You'll find that students love it. The technology will allow them to focus on what is important, wherever they may be teaching. Similar to IPEVO's portable interactive whiteboard, this is the ideal addition for any home classroom.
Numerous apps can be downloaded for free that offer both fun and practical uses. Everything that this whiteboard offers benefits to the classrooms and creates a better learning environment. Save your lesson to the cloud once you're finished.
The IPEVO portable interactive board system is ideal for classroom and remote learning. You are free to move around the room while you're in class.
These interactive whiteboards have an interactive display that makes them unique. Although similar smart boards exist, others use marker sensors. But few can match this level of accuracy. The interactive whiteboard we love is the one that will be available in 2021.
IPEVO's most appealing feature is how easy it can be to use. This whiteboard system can transform any surface flat into a digital whiteboard, so learning is not interrupted. This portable projector can sense any writing and display it on the chosen surface. You can use the whiteboard as your main driver and move through the class using a pen.
These are the Features That Make An Interactive Whiteboard Great
If you are familiar with the characteristics of a quality interactive whiteboard, finding it isn't difficult to locate one. You can be sure that you are getting the highest quality interactive device by knowing what to look out for.
You should pay attention to how interactive whiteboards work. Because you're using the whiteboard to facilitate collaboration with your students, why should you limit what you can accomplish? You can teach remotely or in the classroom with the Vibe board. This board has features that suit both styles of teaching.
Image or video quality is also an important aspect. Images are likely to be a key part of any lesson, and the better the image, the more involved your students will be. High-resolution images can keep students engaged, but interactive whiteboards that are not capable of handling the image quality will be a problem. An interactive whiteboard should be capable of showing high-quality video and images. It must also be easy to clean. Working together as a class and offering activities will keep your class interested and varied.
Most Effective Smart Boards for Collaboration
Samsung Flip 2 Vibe All-in-one Interactive Whiteboard Sharp 70" Class Interactive Display System Samsung Flip 2 Top Pick: The Samsung Flip 2 comes from a global brand and leader in display and communication technology. This 65″ 4K UHD digital flipchart has a pen-to-paper-like writing experience to make meetings and brainstorming more efficient and productive.
To sync with Samsung Flip, you can touch out to allow for content sharing and control. Securely store meetings and easily share them via email or thumb drive.
Vibe All-in-one Interactive Whiteboard
Vibe, a leading brand in the segment is named Runner-Up. Its features-packed displays are extremely affordable. A robust ecosystem of apps is available for the 55'' 4K UHD touchscreen. Vibe OS has multi-device editing and sharing capabilities.
Your touch and pen will respond as a whiteboard or marker, with a response time of 5ms. Vibe Cloud makes it easy to make edits and save the content on Google Drive. OneDrive. Dropbox. Box. You can also edit in real-time on any device with wireless screencasts.
Sharp 70'' Class Interactive Display System
Sharp's best-selling smart boards are known for their quality displays. This 70-inch ten-point, multi-touch touchscreen smart board is a great value. The Edge-Lit LED displays are high quality.
An Interactive Whiteboard Has Many Benefits
When you use new technology, efficiency is your goal. It is worthwhile to look at it if it improves your workflow and makes your team more productive.
This is an enormous benefit. You can quickly jump on to the interactive whiteboard and gather your team. It can be done in the office or remote with any team members.
You can automatically store your discussion notes and other content using this technology. This board lets you share, edit, delete, or save your material. It also allows for real-time modifications. It allows you to communicate quickly and easily in the meeting, via email and print. You can also share and edit your discussion when you're done.
Connectivity is possible with both Android and iOS devices. You can share more data and interconnect with your team without worrying about compatibility.
A lighter note is that you won't have messing with the markers and erasers of whiteboards.
TCL 50-inch Class 4-Series 4K UHD Smart Roku LED TV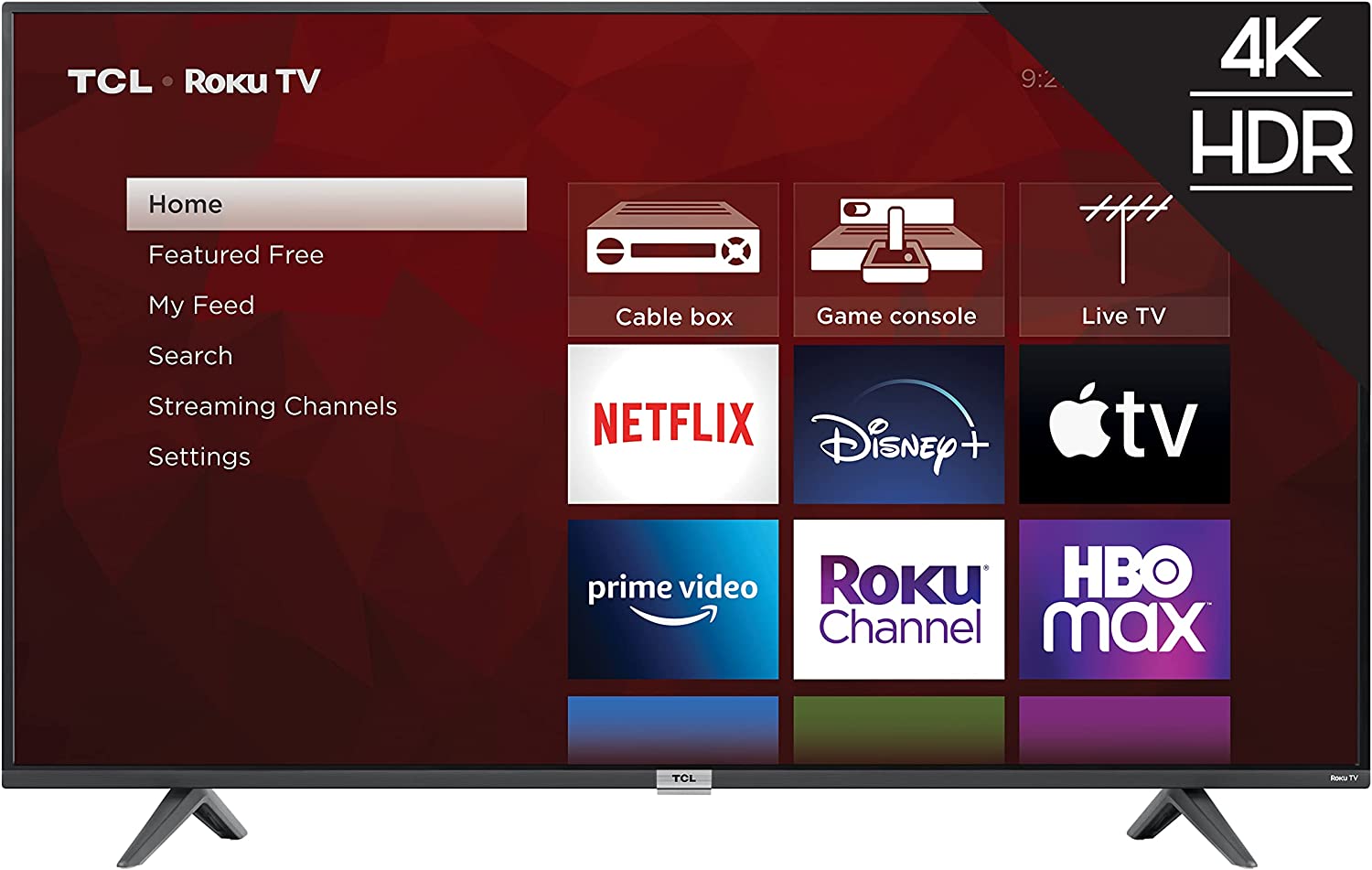 The 4-Series Roku TV delivers stunning 4K picture quality with four times the resolution of Full HD for enhanced clarity and detail, as well as endless entertainment with thousands of streaming channels. High dynamic range (HDR) technology delivers bright and accurate colors for a lifelike viewing experience.
Option 1 Touch Screen Monitor
An integrated computer is built into a smartboard equipped with a touchscreen screen monitor. These can be operated with either a stylus, finger touch, or finger pressure. Interactive and engaging teaching is possible with this device. You won't notice any ambient light on the display.
Although the display is slightly smaller than that of a projector it's still very useful. While it may take some time for you to get the hang of using this smartboard properly, in the end, it's one the most effective smartboards available.
The most innovative intuitive technology in education. You can use it to allow your students create, share, or communicate.
Students are able to work together and show their original work in one place. Students can access all their work via tablets and phones, as well as personal computers. They can also share it with other team members. The computer can be connected to the Internet so that your class can collaborate online with another group or across the hall.
You can't lose any data or delete an app accidentally. The app uses most apps people can understand so there's no learning curve. This is not a whiteboard but is equally easy to use.
Elementary-aged students are able to understand most of the interface's touchscreen features. They use it on their devices at home. This 55-inch table allows the child to see numbers, letters and diagrams. You, as the teacher can also download other resources to help you teach. It's based on Android 7.1.1 and includes USB ports, an application for storage networking, as well other useful features.
Interactive Whiteboard Software Best for Education
Our pick for best interactive whiteboard software is myViewBoard's ViewSonic ViewBoard Interactive Display. As mentioned previously, ViewSonic is a Google for Education Partner and a Microsoft Partner, and ViewSonic's myViewBoard Classroom was recently awarded "Overall e-Learning Solution of the Year" the EdTech Breakthrough Awards 2021.
ViewSonic's educational ecosystem includes a variety of tools and software to help students engage in learning in the classroom, at home and remotely. The ViewSonic myViewBoard classroom is an educational software tool that can be used in both in-class and remote learning settings. It has a wide range of features designed to create a digital classroom. It acts as a digital twin to real-classroom, which allows distance learning and hybrid learning. This makes it easy for teachers to move seamlessly between virtual and actual classrooms.
Teachers have an easy to use platform that allows them to create engaging lessons, share classroom content and promote participation with myViewBoard. Collaborative Digital Whiteboard is one of the many features in myViewBoard classroom. This allows students and teachers to exchange ideas either in class or over the Internet. One-way video streaming allows students access to teachers, but protects their privacy. Teachers can also manage the classroom, making it safe and secure.
Encourage students to participate in class. Add interesting videos, pictures, and annotation.
Secure participation and less teacher interruptions: You can manage your virtual classroom by hand-raising and selecting speakers. Access a secured virtual classroom to students only by selected users
Encourage students to work together online. Students can collaborate, brainstorm and even create a shared canvas.
You can teach online and in classes simultaneously with the easy setup: All you need to start a lesson is an Internet connection.
FREQUENTLY ASKED QUESTIONS
What Interactive Whiteboard Are The Most Popular?
☑️
Vibe Board
☑️
IPEVO IW2 Wireless Interactive Whiteboard System
☑️
Chengying Multi-Touch Infrared Touch Frame
☑️
Microsoft Surface Hub 2
☑️
Polyboard Ultra-Slim 65-inch Monitor
☑️
Interactive SMARTboard
☑️
OneScreen Store Touchscreen Touchscreen T5
☑️
Smart138 SMART Board
Which Whiteboard Does Online Teaching Best?
☑️
AWW App – AWW App is an interactive whiteboard online that offers both a paid and a free option. It also features excellent collaboration tools and teaching tools
.
☑️
Ziteboard
☑️
Miro
☑️
Conceptboard
☑️
Tutorsbox
☑️
Lessonspace
☑️
Limnu
Which Whiteboard App Is Best?
☑️
Miro
☑️
Weje
☑️
Explain Everything
☑️
Stormboard
☑️
Google Jamboard
☑️
Limnu
☑️
ShowMe Interactive Whiteboard
What is the Difference between Smartboard and Interactive Whiteboard?
Interactive whiteboards and interactive projectors have touch functionality. SMARTboards can be projected onto computer screens.