Best Notebooks For College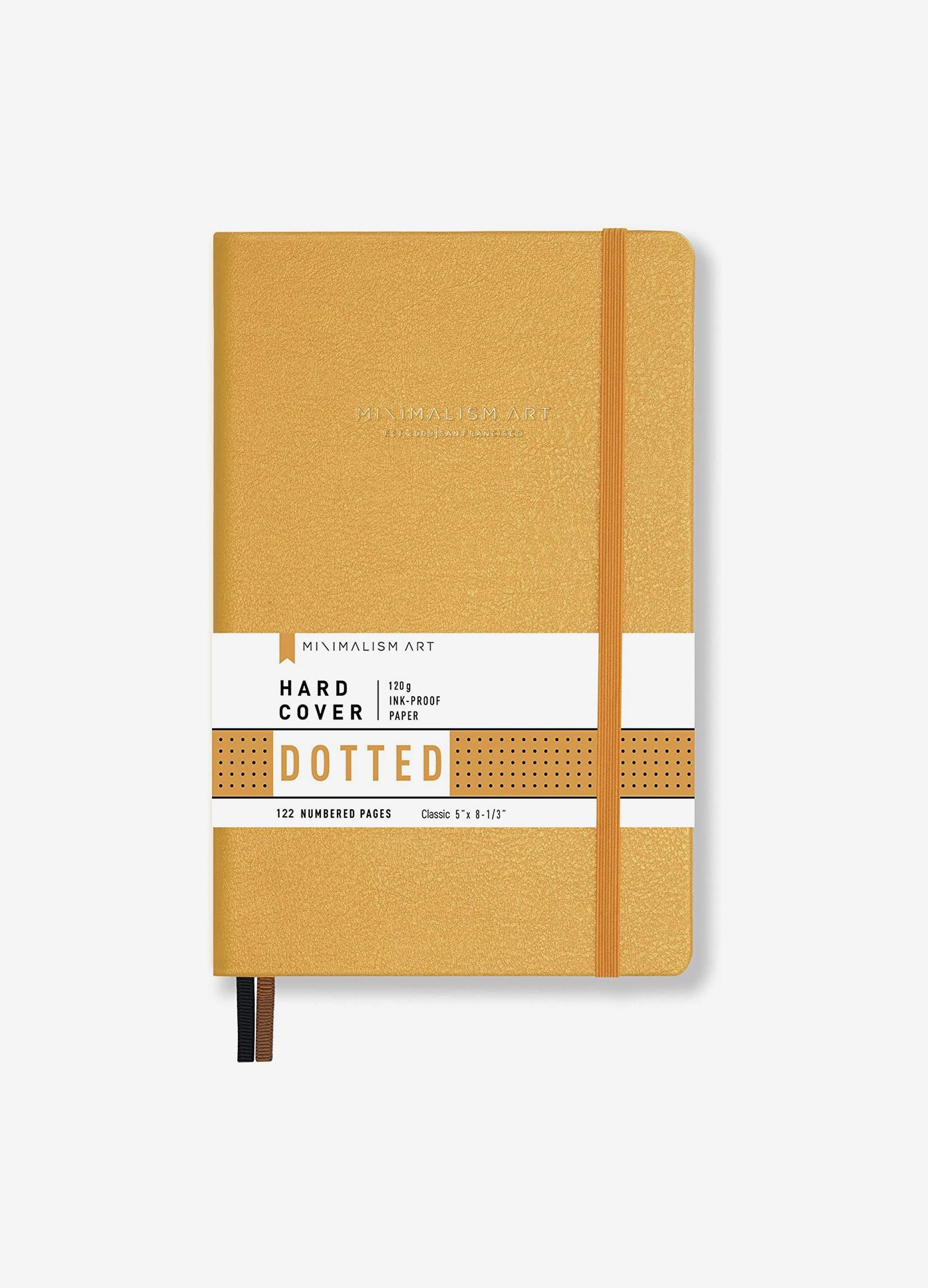 5 Best Notebooks For College Students To Buy In 2021

This article includes affiliate links. If you click on these and make a purchase, we will receive a small percentage of the sale. This doesn't affect the content of our editorial pages. To learn more, please refer to our disclosure.
If you are a college student who doesn't wish to use a tablet for notes, it is crucial to find the ideal notebooks. When choosing the right paper notebook for you, there are many factors that should be considered. These include the design of the cover, the size of lines and the number of pages. For exam time and other occasions, you will need a notebook that is both durable and affordable that suits your needs and fits your budget.
This article will show you how to choose the perfect notebook.
Top Notebooks For College Students in 2021 Reviewed

Five Star notebooks are popular with college students for taking notes because of their high quality, ruled pages, durability, and organization features. Its utilitarian cover is made of plastic and doesn't distract. The ruled paper makes it easy to use and won't let ink bleed through.
Five Star is a huge name in the spiral notebook game, and they are a staple in many students' backpacks because they like its durability, high-quality paper, and price.
Students have the option of 5 Star wide-ruled and college-ruled papers, single or multiple subject notebooks, as well as a variety of other features. A tear-resistant folder is located at the start and between subject (if necessary) in order to keep everything organized. You can write easily on the 5 star pages. They won't catch or allow ink to bleed through, making it easy for you to use each page.
This quality notebook is one of the best college notebooks available and most popular based on average reviews. Five Star spiral notebooks can be purchased in many colors and come at a reasonable price. The 5-star notebooks have enough pages to last all year, and the spiral features a spiral lock to prevent it from unwinding throughout the year. Protect your most important notes with the water-resistant plastic cover. The pages can be easily ripped if necessary.
Although the option shown here refers to a five-subject book, you can also find single-subject or three-subject notebooks and other designs. With so many options available, it is easy to find the Five Star spiral notebook you want. You will find thousands of reviews praising it as one of the top notebooks.
Amazon 2: TOPS/Oxford 1-Subject Notebooks (Six Pack)
The set contains six spiral notebooks making it the best-value option on the list. You will love the price and great reviews. It's a perfect spiral notebook for note-taking at college. TOPS/Oxford College Ruled, Spiral Notebooks are available in six packs. They come in different colors so you can organize your notebooks according to class. These notebooks have 70 sheets each of ruled paper. It is worth the extra cost to make sure you get through the entire year. It is standard in size and has perforated edges that make it simple to tear out pages.
Our Review

It prevents the notebooks' unraveling and catching on other surfaces by using the no-snag coil. The paper's smooth surface will prevent your pen from jumping on the notebook pages, providing a clean, readable set of notes, which is best for that end-of-the-quarter test! Each page has three holes punched through it, making them easy to fit in a binder.
These standard notebooks can be used for school and are not very fancy. But they're still great value. Average reviews for this product say the same. There are six notebooks for you to use when you are taking notes at school, and the different color covers that are available will let you assign a color to a class, so you will never take the wrong notebook with you again.
Amazon. Cheer Up Spiral Notebook
These cute colors have received rave reviews and are worth the investment for college notebooks. With four topics and 240 ruled page, all classes can be kept in one college-ruled notebook. These brightly colored notebooks have bright cover colors, as well as the motivational message, "Stay up!" Although the CheerUp Spiral notebook's vibrant cover will attract your attention, the two convenient notebooks are sure to keep you there!
The notebooks are available in two packs with four different subjects. The notebooks contain 240 standard-sized pages. The notebooks are college ruled, won't let ink, pen, or pencil bleed through when you use them and are secured with a tight spiral bound that has a spiral lock to prevent snags.
Our Review

The dual wire bound on these notebooks works well to hold your notes even more securely than others on the list, and the price is not too high for these notebooks based on the number of subjects you can get in one notebook for school.
Every section is marked on the notebook with a tab or cover page. This allows you to write the name of the section on the first page. The front and back can be used for writing, without worry, whether you are using a pencil pen or a pen. This notebook feels more like a mix between a binder and a spiral notebook, but that's a good thing! The durable plastic cover will protect all your notes stylishly and securely; however, there is no pocket to help secure loose papers.
This spiral notebook set works well for college students on the go who want to add a little brightness to their day while keeping the convenience of one notebook. It even features a cheerful cover to make you smile. Your notebooks can be chosen from one of these available pairings: pink and red, pink-and-blue, blue or orange. These colors will be so stunning that you may not choose – you will want them all!
View on Amazon 4. Get the Rocketbook Smart Reusable Notebook
It is both traditional and modern. You can write in it and also record them digitally. This notebook may not be as thick or as large as most other notebooks but will still help you push the boundaries of college studies. Rocketbook notebooks are reusable and great for environmentally-friendly students.
High quality, high-tech pages that save time and are easy to use for students who travel. 36 pages feature a dot grid, and you can write on one side or both. You can use the Pilot Frixion pen included to start writing. This notebook has a drying time. It is important to allow it to dry for at least 15 seconds. This will enable the writing to adhere to the pages. You may also be able to organize your thoughts using cloud-based services including Evernote, Evernote and OneNote. Rocketbook is available for download from the Apple app store. You'll be able to get started quickly.
You can wipe the pages clean once you've filled them up. The AI technology makes it more powerful than a typical college notebook. It allows you to quickly scan your notebook and search your notes with your computer or mobile phone. These are executive sizes vs. the standard paper size. It measures 6 x 8.8 inches. However, you do have options. You can select different sizes and colors. These are all excellent quality, will work well, and they are suitable for your school.
Our Review

The inside cover includes a place for writing your schedule, multiplication tables, conversion tables, and grammar rules. They will be very useful at college. The pages are smaller than a standard size, coming in 9.75 and 7.5 inches. Although the cardboard covers are not as durable as those made of plastic, it makes it easier to cut out paper and turn things in.
This notebook is classic because college students love its look and feel. This notebook is one of the best available, a great value for the number you get. It has awesome average reviews with many four and five stars. It will add something special to your note-taking and could even make you feel better about being prepared for your classes!
The Best Notebook for College

Amazon The Hamelin 1 Subject comes with 150 pages of college-ruled paper for notes-intensive courses. It also includes access to a note-management app.
The pros: It's durable, can be used with Scribzee to send and manage notes, has organizational stickers. Wire easily pulls out, so if you have to buy multiple notebooks, the price will go up. Of all the notebooks that I have owned throughout my entire life, the one I treasure most is the one from undergrad. This is why we chose to pick the Hamelin 1 Paper Subject notebook. It has a sturdy cover. It will not only last for decades, but you can also save electronic versions of your notes using the Scribzee App Meghan Huber, Assistant Professor in Mechanical Engineering at University of Massachusetts at Amherst. Students might need to upload homework or exam questions to demonstrate their learning, especially in STEM classes. Scribzee is an app students can use to complement their notebook. Students can take pictures of their notes and turn them into PDFs, send them to other people, organize them into folders, and add additional content like images. It is easy to upload homework or exam problems for professors.
You can use the peel-andstick labels provided to organize your items. A single pocket with two sides can house papers. However, the card stock used in the Five Star is not as sturdy. The notebook comes in blue, red, white, black, purple, green, and yellow.
The cover was thick enough to protect the pages during water tests. It was easy to use and write on. However, the only thing this notebook did poorly on was the wire pulling test. It pulled the very flexible spiral wire from the notebook. This problem is usually more prevalent in high-school and middle school students. The pros outweigh the cons, particularly for college students.
$99.99 at Walmart. $9.99 at Amazon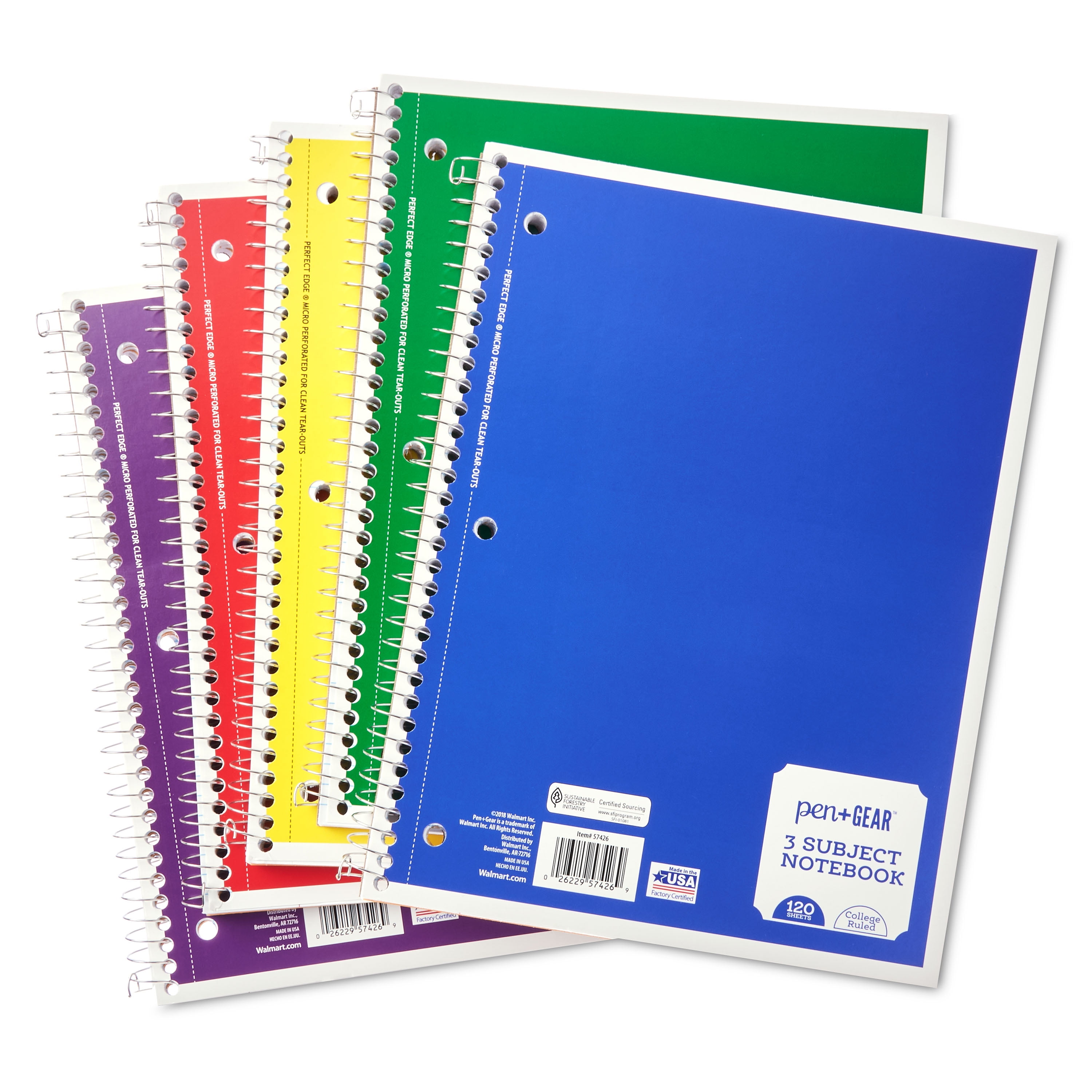 Here are 4 of the Best Notebooks for College Students

Do you remember the moment you took notes in a lecture, and suddenly your pen pierced the papers? This type of experience doesn't make writing more difficult. During your college years, it is important that you do your research to find out about the best means for taking notes which will simplify your student life. We have previously written about the top pen choices for students. Now it's time to share our picks of the top notebooks. These tips will help you to avoid having disappointing writing experiences.
Good paper decisions are a prerequisite of a happy student. If you are a student who prefers to write with a pencil, for example, it is very important to select the kind of paper that will let you have a "smooth feel" when scribbling on the paper. Do not write with a scratchy tone!
If one of the major considerations for you is the price of a notebook, then you should go with binder-ready paper sets. Once you have purchased the binder, all that is left to do is take notes. The binder can also be used to insert pages for future courses. A paper binder also allows you to insert dividers that correspond with different courses so you are able to organize yourself when you begin revising. It is convenient to be able to drag pages around in the binder. You also have the ability to remove pages from the binder if it becomes too heavy. A binder notebook is also helpful if you're using loose leaf editions of textbooks.
The best option for you is if your preferences are very clear about the style and design of your notebook. When you feel satisfied with the paper's quality, and your note-taking experience overall, but are not keen to reuse the same notebook design again and again. Then we recommend a company, which alters its notebook designs before each academic calendar year begins. Isn't that great? Below is a list of the top college notebooks that will give you the best experience in writing!
10 Best Notebooks For College In 2021 For Note Taking

5/5 ( 3 votes) Although it may seem strange that many college students use notebooks in a technological world, taking notes can sometimes be difficult on these devices. We can help college students get the best notebooks.
We have compiled a list of the 10
5 Best Notebooks For College Students To Buy In 2021
">best notebooks for college students to use in 2021, and we have reviewed each one to help them make the right purchasing decision for their notebook needs. Let's jump in to find you the perfect notebook for college students.
Disclosure: Amazon Associate, I receive a commission from any qualifying purchase at no additional cost to me. TOPS/Oxford1Subject Notebook TOPS/Oxford1Subject notebook is the perfect notebook for college students. It's a good notebook to store notes and class schedules in. The notebook includes 70 sheets of paper and is suitable for one subject.
You can also buy these notebooks in different colors. This makes it easy for students to pick up and take to college with them.
They also have wire binding which allows for easy turning pages, and allows you to use both sides of your paper. Because it uses college ruled line, the notebook is ideal for college students. They can fit more information on one page.
The opinions of college students However, they did mention that they have to choose their pens carefully with this notebook because the paper used in it is thinner than some other notebooks.
Lenovo

(Image credit: Laptop Mag.) Students need to have the best laptops in college. This will enable them to pass their exams and watch streaming TV while they relax. The best laptops are hard to find with so many options, so it's not easy for students to pick the right one.
If you are buying a notebook for school, ensure it is long-lasting and has a fast processor. You can find a lot of these units on our main best laptops page, which gives you a wide selection of the top notebooks to choose from. Buy a 2-in-1 laptop if you prefer taking notes in hand. We've also ranked the best gaming laptops for those who like to unwind after the coursework is wrapped up. The process of reviewing laptops could result in them being included on the list. Please check back regularly to see new and exciting laptops for students.
No matter what laptop you choose, it is worth investing in a couple of extras such as a good mouse, comfortable backpack, or a printer. We'll be quick: Here are the best laptops for colleges, as well as some affordable options that can help those who worry about tuition.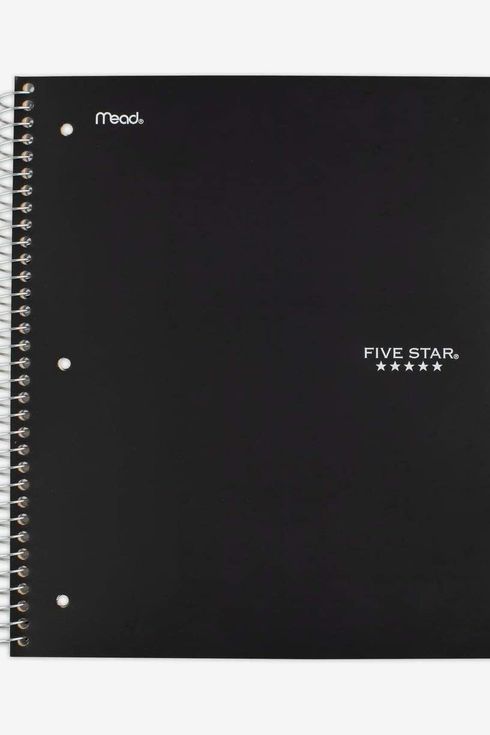 What's the best college laptop?

Our top choice laptops are the Envy 13 13 or the Envy x360 13. Not everyone is on a budget, but most folks will want to save as much money as possible so they can pay off student loans. The Envy 13 or Envyx360 13 are great options for those who fall into this category. They offer premium features and specs at an affordable price of less than $1,000.
Although it is priced at mid-range, the Envy 13 feels more luxurious than its predecessor. The Envy also delivers fast performance from 11th Gen Intel CPUs, it has a great screen, and it's portable enough to carry around campus. Then there's the Envy 13 x360, which has all of those traits in a convertible chassis and is assisted by AMD's powerful new Ryzen 4000 CPUs. Need a larger screen? The HP Envy 14, as the name suggests, is essentially a 14-inch version of the Envy 13.
Apple users who like macOS may prefer the MacBook Air or MacBook Pro. A fanless MacBook Air with M1 can be purchased for those who are tight on budget. However, the MacBook Pro's 13-inch display delivers more power and better performance. The Dell XPS 15 or Microsoft Surface Pro Studio are options for those with limited budgets. Also, you could go large on the Dell XPS 17 best 17-inch laptop.
It's possible to wait until the next batch of notebooks is available if your needs are not immediate. We have seen dozens new models announce at CES 2021. Most of these will make their way to shelves over the next few weeks. These include notebooks featuring Intel 11th Gen Intel CPUs and AMD 5000-series chip, as well as Nvidia 30-series graphics cards.
Which Type Of Notebook Is Best For College Students?

HP Envy13 (2021), Best Laptop Overall
MacBook Air (M1, Late 2020) The best Mac for students.
Dell XPS 13 (Late2020)
HP Envy x360 13 (2020)
Apple MacBook Pro (13-inch, M1, 2020)
HP Spectre x360 14.
Acer Swift 3 (2020, AMD Ryzen)
Lenovo ThinkPad X1 carbon (Gen 9)
These are the Best Notebooks to Study in.

Best Overall: Leuchtturm1917 Medium Hardcover A5.
Runner-Up, Best Overall: Rhodia Meeting Book.
Best Value: Muji B5 Notebooks.
Lemome Thick notebook is made of the best leather
Campus Twin Ring Notebook is the best for durability.
Rocketbook Smart Reusable is eco-friendly.
Which size notebook is best for college?

The full-size, 8.5 x 11. inch pads provide ample space to keep records. The smaller, 5 x 8-inch college-ruled notepads can be slipped into purses, backpacks, and books bags to make it easy for you to take them with you. Impressive notebooks featuring heavyweight paper stock in high quality covers and books-quality pages look great at meetings.
What paper notebook is best for students?

Best school notebook overall: Five Star Spiral Notebook 1 Subject. Staples Primary Content Book is the best notebook to use for elementary school. Mead 1 Subject Wide Ruled Notebook Spiral Notebook is the best notebook for middle school. Oxford 1-Subject College Ruled Notebook is the top notebook for high schools.
.Best Notebooks For College