Best Tablet For Teachers
Check out these Features

There are many factors to consider when selecting a tablet. However, these are the most important. The biggest consideration is the software used by the school that you work in. Adding an Apple product to a classroom that runs on Microsoft can create compatibility nightmares and vice versa. DoInk, for instance, can only be used on specific platforms. It may make sense to bring a tablet in if it is an app you use often.
After you have decided upon an operating system, make sure to also consider these:
Microsoft

Pixabay, image credit. Best tablets for teachers help make teaching more enjoyable without sacrificing mobility. These tablets can be used both in-class or remotely and offer sufficient power and features that can replace a laptop.
It is better to choose a tablet than a notebook. The tablet can be lighter, more economical, more portable and easier to use.
Tablets can be used in a variety of ways, including to present information to students and to provide a view into the internet. But to get the best tablet for your classroom and remote learning needs, there are a few things to consider.
How big or small do you need so it's clear yet portable? What sort of battery life do you expect? If you are seeking to have more apps and better quality, then this is the right place for you. Is your tablet going to work with graphics stylus peripherals and keyboard cases? Do you need good front and rear cameras as well as powerful audio support? Can the tablet operating system be used in conjunction with your school?
You have a lot to think about, but don't fret! These are some of the most powerful tablets available right now for teachers.
Top 3D Printers For Remote Learning
1. Apple Ipad 10.2 Latest Model

WiFi and WiFi + Cellular Pricing on Amazon
About the Tablet iPads are excellent portable machines for their beautiful mixture of processing power and iPad OS that make them the best tablet on the planet. Apple's budget iPad 10,2 comes with the A13 Bionic Chip. It has enough power, even though it's old. This makes it the perfect iPad for teachers.
2. Samsung Galaxy Tab S7

DeX Mode Price Check on Amazon
About the Tab The Samsung Galaxy Tab S7 android tablet is one of Amazon's most popular. The tablet is ideal if you're looking for a well-built, premium Android tablet. While it might not be quite as great as iPads', Samsung's tablet range has increased significantly. This is due in part to S-Pen support, making this the ideal tablet for teaching mathematics.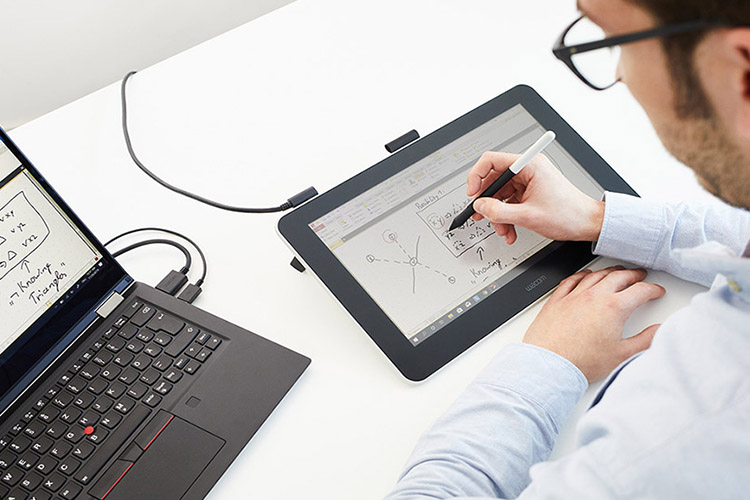 3. Fire Hd 10 (Latest 2021 Model)

With Alexa, Hands-Free
Two Speakers: Check the Price at Amazon
About the Tablet If you are looking for the best budget tablet for teachers, the Fire HD 10 is one of the cheapest and most value for money tablets out there. It's perfect for teachers looking to save money and get the job done with minimal fuss.
5. Samsung Galaxy Tab A7

Large Display Check Price on Amazon
About the Tab A7 from Samsung The Samsung Galaxy Tab A7, a tablet that is budget friendly for teachers and ranks first among their tablets. It can be used for everyday tasks. Samsung Galaxy Tab A7 is the most recent Samsung tablet. It is also a great deal for online teaching.
Eight Best Tablets for Teachers in 2021

This article may contain affiliate links. These links will earn us a small commission if we click them and you purchase. This does not affect our editorial content. Learn more by reading our disclosure
It has never been easier to learn than now. The same goes for education. It has never been simpler to learn. Many things have happened in 2021 that are transforming the educational world. Sometimes teachers feel they are sinking.
Creating engaging materials for students is now more challenging than ever on top of teachers potentially having to teach from home or anywhere they are at. Teachers need the best devices that are versatile, such as tablets that can also be laptops for teachers There are so many different factors that make these tablets useful in a classroom. Let us help you choose the perfect tablet for teaching.
Is Tablet Teaching Effective for Teachers?

Technology is a necessity in schools. Students of this generation will be able to access computers from an earlier age. The days when students had to go to the designated computer lab were long gone. The benefits of tablet use in schools are numerous. Students can benefit from the many educational activities that tablets offer. It is essential that they are able to effectively use this rapid technology as well the program it offers.
The capabilities of tablets can allow teachers to have a tablet as their personal computer. Today's classroom environment is challenging and teachers need the very best tools to help them succeed.
The following are common methods teachers use tablets to teach:
Students' attendance, grades, contact and communication with their parents.
For students who can't attend school, Zoom classes are held.
Class projects, such as making an iMovie for a story read in class!
Researching class projects.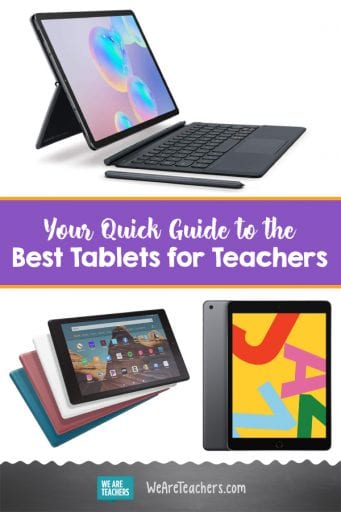 The Best Tablet for Teachers in 2021: Reviewed

Easy to use with access to all of your favorite Android apps, this tablet can be used anywhere. Samsung devices are high quality equipment that can be trusted by anyone who purchases them. It is lightweight at just one pound, and features a stylish and sleek design that's comparable to an iPad. The tablet boasts a high battery life, up to 13 hours. Additionally, it has an extended battery for rapid charging in the classroom. Internal storage on this Android tablet is 64GB. Bluetooth and wifi are also available. It has a 10. You will see everything clearly on this tablet's large 10.2-inch LCD screen. The tablet features a landscape-oriented, front-facing camera, that you can use for video calls. This is particularly useful if teaching online.
Samsung Galaxy Tab has a major advantage: It is light and simple to use. This device gives the teachers remote access to learning platforms such as Google Classroom. This tablet allows teachers to quickly reply to students' questions. You can even access Google Video and Zoom from your tablet to facilitate an online classroom.
Samsung tablets are not the same size. Be aware of this when you shop for one. While cheaper options may seem appealing, the most likely option is the tablet with a 7-inch display. Android is not the same operating platform as Apple. Even if familiar with Apple products this might make it more difficult for you to adapt to the new tablet. Due to the nature of this device, it may be difficult for you to use it as a second laptop.
This tablet offers so many great features! The Amazon Fire has a remarkable 4.6-star 5-star rating, based on almost 96% of verified customers. This device has been rated a 4.6 out of 5 stars by almost one-hundred thousands people. With a 10. The screen has a 1 inch screen and a 1920×1200 resolution. Users can view everything on it. The HD display has a resolution of 1080p. When ordering, users can select the size of storage that they wish for their tablet.
The Amazon Fire Tab comes in either 32 or 64Gb internal storage. You can expand the memory of this tablet. It can store up to 512GB! You can use this all day with a battery life of up to 10hrs. The tablet comes in 4 colors, including twilight and plum as well as white, black, and white. This tablet is compatible with Alexa, and has a limited 1-year warranty. Also included is a 2-megapixel front cam and an Octacore 2.0GHz CPU.
This tablet is a great choice for teachers due to its accessibility to many texts and ability set timers. As with the first tablet mentioned, the Amazon fire tablet is an android operating system; however, it does not work with Google apps.
If teachers need to use Google Classroom or Google Documents, this might not be an ideal option. However, this tablet can be used in classrooms to read and learn many of the cool apps that Amazon offers. It's a great way for students to interact with Alexa …" and ask any questions they might have. This type of digital interaction makes learning a lot of fun before it might not have been…like typing a question in the Google search bar. It would make a wonderful addition to any classroom if it is used for digital reading or learning games.
Is Apple Ipad useful for teachers?

Apple really is the leader in operating systems, and other technologies that allow them to be at the forefront of technology. Apple offers full versatility on the iPad, MacBook and MacBook.
The company is also unique in that it has a dedicated department for education. It's the ideal tablet to use as both a notebook and a laptop. The sheer amount of classroom applications makes it an excellent choice for teachers.
The iPad Pro could well be the perfect tablet for teachers. The iPad Pro's dual-camera front and rear cameras make for excellent picture quality. The new Liquid Retina screen is featured on this iPad Pro. It comes with a 12.9-inch or 111-inch screen, and an all-day charge! The tablet's screen resolution is amazing.
It has amazing features like Touch ID, facial recognition and a front-facing camera. Two more are on the back. You can use the iPad's smart keyboard or Apple Pencil on your screen for taking notes, drawing and other tasks. The iPads can be used wirelessly and are Bluetooth enabled.
This is, by far, one of the best tablets for teachers on the market. Teachers can access multiple learning platforms from this iPad, i.e., Google Classroom, Blackboard, and Schoology. Students can also access books, take notes in text, make movies and many other things.
More so, this tablet can certainly double your laptop. One big draw to the Apple user is that the iPad operates under its system, rather than operating under a Windows 10 system. Finally, the tablet/laptop comes equipped with many other cool accessories. This will make it easy for students to keep track of their notes. Apple Pencil: Making drawing, taking notes and even sketching fun is made easier by things like it.
The Other Guys: (Pssst…Microsoft? Samsung?)

There are many other options available, but it's easy to ignore the best. Teachers are the most important thing when it comes to choosing the best tablet. Be sure to take a closer look at the Samsung Tab S6 and Microsoft Surface Pro Tablets before you rush straight to Apple.
Microsoft can sometimes be overlooked. Microsoft has been around since the beginning and it isn't always the first company to purchase a computer. Surface Pro's 10th generation has many amazing features. It boasts a 12. It has a 12.
Teachers will certainly appreciate the up to 15 hours of life this tablet/laptop has to offer. Moreover, this device has a 10th Gen Intel Core i7 processor that makes any assignment or tasks easy and fast.
Windows 10 has some of the most powerful operating systems, including Microsoft's products. This is an excellent option if you use a lot words, Excel, and PowerPoint in your school. The flexibility of this being used as both a tablet and a laptop allows you to be flexible in your teaching capabilities.
An important thing you can do with such a device is to be able to use some security software online. For example, many states have access centers with student information that can only be accessed with a computer and cannot be accessed with a tablet.
This tablet is 110.4 inches wide and has 13 hours of standby battery life. The processor featured on this device is a Mali-G72 MP3, which allows the user to move from one task to the next quickly.
The Samsung Galaxy Tab weighs only a little over a pound making it easily transferable from purse or bag to classroom or home. The 64GB storage on the Samsung Galaxy Tab can be increased to 1TB using a micro SD Card. Finally, the device has a pen stylus which can be used for drawing or writing in various apps.
Which Tablet Works Best for Teachers?

Apple. iPad (2020)Samsung. Tab S7 Plus.Amazon. Fire 7.HP. Chromebook X2.Lenovo. Smart Tab M8.Microsoft. Surface Go 2.Jan 18, 2021
Google Classroom: Which Device Is Best?

Google Classroom functions best when used on a desktop computer or a machine that has a full-sized keyboard. This is particularly important for those who write assignments. However, it works well on smartphones and tablets.
Google Classroom: How Tablets Works

These are our Thoughts. It is light and simple to use, which is a major advantage of the Samsung Galaxy Tab. This device gives the teachers remote access to learning platforms such as Google Classroom.
.Best Tablet For Teachers