Stem Homeschool Curriculum
2. Teachengineering

Teach engineering, a completely free curriculum that is available online for K-12th-grade high school students, focuses on STEM education and encourages them to be good engineers. It features materials from top educational institutions worldwide such as Oregon State University, University of Colorado Boulder, and Oregon State University. Parents can access all of the materials for their projects from home because the courses are completely free. This allows homeschooling to be affordable. You'll find a complete list for each project. It doesn't contain every STEM subject, but can help scientists improve their skills.
Students follow an engineering design course. They are taught how to problem solve and where children need to discover and answer questions. Students research the problem, ask questions and design solutions. This process is proven to nurture any student's ability to learn and innovate.
There are many homeschool lessons plans available for primary, middle, or high school.
Each lesson focuses on the educational standard of the state.
3. Codakid

This STEM-based online course is self-paced, and can be used to teach kids real and practical programming skills. Codakid is a great resource and tool that anyone can use to become a programmer. It is easy to comprehend the content, which is what we love.
STEM courses include original programming languages, such as Python for kids or Java for teens. These programs will ensure that students stay current with new trends. Students will be learning to create their games, make mods for some of their favorites, and build a foundation for success in the programming field. Many courses are available, such as web development and drone programming.
There are many opportunities to grow your career as a programmer.
Codakid offers both an online and physical home option.
These games and modding activities are suitable for kids of all ages, including Roblox or Minecraft.
This can be given to someone else.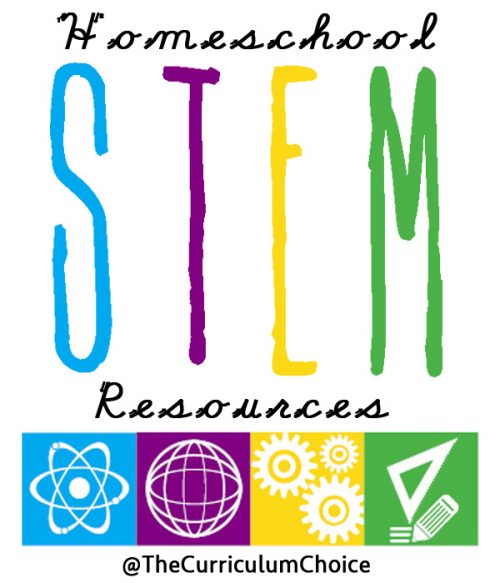 4. Science4Us

Science4us for K-2nd-graders is a wonderful homeschool curriculum. This gives children a solid scientific foundation. Through programs like inquiry science and physical science as well as math and literacy integration, the kids learn the necessary STEM skills to help them understand how the world works. They are delivered by top educators and include thousands of lessons and units.
Science4us comes as an online course in the Time4learning curriculum. This includes many other science courses. It makes the homeschooling experience comfortable with STEM activities at all levels.
Their achievements have earned them many accolades and awards.
Science4us requires students to have a good grasp on topics before moving on to the next one.
It is a more beneficial course than other courses for students.
5. Uzinggo

Uzinggo is a middle- and high school learning platform that helps students develop practical STEM skills. The science and math curriculum includes video lessons as well as online labs for parents with no scientific backgrounds. Students can do each course on their paste, and it is interactive to make sure each STEM lesson sticks. You will enjoy this resource for its many experiments and detailed tracking. You will find in-depth educational programs in geometry, physical science and physics. It's an essential resource for homeschooling students who want to learn.
All their labs are virtual, so you don't need to worry about buying materials.
They feature teacher guides that will walk you through advanced STEM programs step by step.
Uzinggo provides lessons in almost all areas of science.
What Stem Curriculum should I use for homeschooling?

Hey, just so you know … This post also contains affiliate links. This means that if I use the links to purchase something, it may result in me earning a commission. You can read my full affiliate disclosure HERE.
STEM curriculum is a focus on engineering, science and math education.
STEM has been a very well-liked topic within the homeschooling community. It allows students to acquire valuable skills that will be useful in every aspect of education and in future career paths. STEM curriculum and activities can teach students how to solve complicated problems through creative thinking and practical experience.
But, many homeschool families are unsure of what STEM curriculum to use. What ones are most beneficial to their children and best prepare them for the techie future?
Teachengineering

TeachEngineering is a curriculum for engineering education in K-12. This standard-based program makes applied science and mathematics come alive by engineering design.
TeachEgineering can be used by educators as well as homeschoolers for no cost. You can easily find the necessary materials in most of these projects or activities at your school, home, grocery store, hardware store, and other places. The lesson's top will show you what materials are needed and how much they cost.
Every lesson and activity follows the Next Generation Science and Common Core Match standards. Over 70 educators, students and faculty from leading engineering schools around the country contributed to this curriculum.
Click HERE for more information
This is not a comprehensive list of STEM curriculum that homeschoolers can use. Just wanted to highlight a handful of highly-recommended options, which have received great reviews from educators and parents.
Let me know, which STEM curriculum did you use for homeschooling?
STEM Starters For Kids Science Activity book STEAM Kids: 50+ Science, Technology, Engineering, Art, Math Hands on Projects For Kids The Everything STEM Handbook: Let Your Child Learn, Succeed, and Enjoy Science, Technology, Engineering, And Math STEM Starters FOR Kids Technology Activity Book STEM Labs, Grades 5-8
Top 17 Best Homeschool Computer Curriculum For Stem

Know two common problems that instructors and parents have to overcome when creating the best STEM science homeschool curriculum possible?
One is getting kids interested. Two is keeping them engaged.
While this is not an easy task in a classroom environment, it can be difficult at home. Online resources are plentiful and parents can be overwhelmed when trying to select the right one.
Our solution? How can we find the most useful online tools and resources? The list is long, but the following criteria helped us to narrow it down.
Simple. It is easy to use.
Meaningful. The curriculum should NOT heavily rely on unnecessary tests and/or projects that do not align with the student's interest
Engaging . It encourages you to be engaged.
Apologia Online Academy

Apologia online Academy is a Christian based science homeschool curriculum, which has been recognized for its excellence. They promise high-quality educational instruction and lively, engaging student-teacher interaction. Apologia is #1 in STEM, Bible, 12 times in a row.
Four major departments make up the department: Science, Mathematics, Christian Worldview, Literature, and Government. Each division covers topics related to STEM modeling, including:
Biology, 3rd Ed.
2. Worry About Skills Over Matter

STEM is all about teaching STEM skills to students. They are more important than all other things. It is true that you need riveting subject matter, but it must be purposeful.
You can do this best by focusing first on your abilities. If you want your student to complete a project on renewable energy, great! How will you teach them these skills? Practiced? Assessed? These are questions teachers face every day.
3. Project-based learning is the best of all learning by doing philosophies. STEM learning often involves solving real-life challenges, which means that there is plenty of scope to include project learning in your homeschool curriculum.
It's important to remember that not all projects have to be group-oriented. Even though it might be better this way, the reality is that social gatherings have become increasingly difficult in our modern world. If homeschooling is a solo endeavor, no sweat. Your student can still enjoy project-based learning opportunities that you create with them or by themselves.
Electronics Kits

My son's grandfather was an electrician, so they naturally talk about all the things he's done, such as wiring a house and fixing circuit breakers. They looked together at technical diagrams and my son said they looked almost like treasure maps. I have no idea what this stuff is, but I was intrigued by the EEME website, which I pronounced ee-me. They offer electronic kits that include all the parts necessary and an online video that walks your future electrician or engineer through the project. One of their first projects is called "Genius Light." This website explains that your child will be learning about resistors and current by creating an LED circuit. I'm no scientist, engineer, computer code writer, or mathematician, but once I found all these cool tools, teaching/incorporating STEM courses was easy. My biggest challenge was to get my son off his project and give him a break.
Oops, forgot! I noticed how much his comprehension improved. After carefully reviewing the instructions for the various projects and kit kits as well as the lessons online, he was more focused to understand every single detail. Make sure to incorporate STEM learning into your homeschool program if STEM is not already a part of your curriculum. The best thing for your child is a happy future!
The #HOMESCHOOLSCIENCE #STEAM#STEM Integration of Play into Homeschool Day. Many parents feel overwhelmed trying to duplicate a public education environment at home. The truth is that you do not need to mimic the public school system. Read more. Homeschooling gives mom the gift of time. Sponsored by Time4Learning. With four children, including a newborn, and a busy work schedule that started at 5:00 a.m. and ended late into the night, New York City resident, Shantasia,… Read more > Travel Schooling Part 3: Small-Space Living "I would love to travel school, but how do you survive living in such a small space? You have to stay cool. You might be asking yourself these questions: "What are you going to do with your stuff?"
Hands-On Stem Curriculum For Homeschool

*This post was sponsored in part by EEME. All views are my own.
STEM education is a hot topic. Science, Technology, Engineering, Mathematics and Mathematics are all at the forefront of our society's efforts. Take a look around our ever-changing, technology driven world and you'll quickly understand why.
The Homeschool Scientist was created by me because traditional schools and society were embracing STEM education but not all homeschool families. This wasn't because they couldn't. Many home educators didn't feel qualified to give science lessons to their students, or simply scared.
The result was The Homeschool Science Scientist, which is now a non-profit organization that aims to help homeschool parents overcome their fears and bring science to life.
This goal is achieved by providing resources that will make STEM teaching fun and enjoyable for all. Every day I share lessons, products and curriculum as well as encouragement. I hope you find some useful information.
How to Incorporate Stem in Your Homeschool

HOMESCHOOL INFORMATION, STORIES, NEWS, & INFORMATION There has been a rising trend in American education to place more emphasis on STEM (Science, Technology, Engineering, Math). STEM jobs are growing faster than other careers. STEM also creates critical thinkers, helps build life skills, as well as helps students solve problems from many angles.
STEM skills are essential and should be a priority for homeschool families. STEM education can have many advantages in your homeschool. Focusing on science, technology, engineering, and math can:
Homeschoolers can prepare for the 21st Century job market
Keep students engaged with their education
Students can challenge their assumptions, and search data on their own
Enhance skills like problem-solving, creative thinking, attention to detail, and organization
Here are some innovative ways that your child can learn and challenge you. These STEM homeschool ideas are organized according to grade so you can select the one that suits your needs.
What is a Stem-Based Curriculum?

STEM is an educational program that aims to educate students in four disciplines: science, technology engineering, mathematics, and math. It uses an inter-disciplinary and applied approach. … This campaign also targets the insufficient number of teachers who are qualified to teach these subjects. Feb 11, 2014
How Do You Incorporate Stems Into Homeschooling?

Prepare homeschoolers for the 21st century job market.Keep students more engaged in their education.Appeal to homeschoolers with different learning styles.Teach students to challenge assumptions and research data for themselves.More items…*Jun 25, 2020
What's the most popular homeschool curriculum?

Best Overall: K12.com. Best Budget: ABCmouse.com.Best Community: Connections Academy.Best College Prep: edX.Best Math and Science: CK-12 foundation. Oct 26, 2021
.Stem Homeschool Curriculum